The Legend of Zelda: Ocarina of Time 3D
Released on Jun 19, 2011
By Grezzo for 3DS
Main
Media
Information
Other
Meta
The Legend of Zelda: Ocarina of Time 3D User Reviews
9.1
The good:
- Successful Conversion to 3D
- Classic plot that will appeal to newcomers/fans of the original
- Exceptional music scores from the original
- Updated menu/dual screen allows for easier gameplay
- Simple and effective control scheme
- A well-structured game that appeals to any age
The bad:
-Flawed Master Quest
-Lacks replay value
Summary:
The Legend of Zelda: Ocarina of Time is the type of game that resonates clearly throughout the relatively short history of video games. Widely regarded as one of the greatest games of all time, it's no wonder that the critically acclaimed game would return to Nintendo's newest portable gaming device. Plagued by an unorthodox name and release date, the 3DS seemed to be turning towards the wrong path both economically and in the eyes of the now skeptical gaming community. Thankfully, the release of The Legend of Zelda: Ocarina of Time 3D brought the system back on steady ground almost immedia...
9.8
Summary: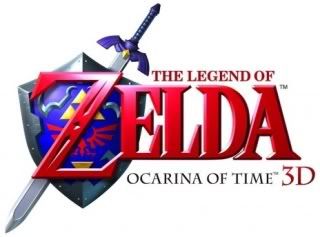 A game with a nature reflected in its name, The Legend of Zelda: Ocarina of Time is a game that has stood the test of time. It is an undisputable classic that has remained popular since initial release way back in 1998 on the Nintendo 64, seeing it re-released on both the Gamecube and the Wii. Now thirteen years down the track, it has been remastered for the 3DS, Nintendo's newest platform. Following a rather poor set of launch titles for the 3DS, The Legend of Zelda: Ocarina of Time 3D was the first game for the 3DS to promise any substance. Though with the transition into a new era of gam...
8.0
The good:
+ Updated Graphics
+ Easy to use gyroscope and touchscreen
+ Compelling Gameplay
The bad:
- Can't resume a saved game in certain locations
- A few graphical glitches
Summary:
I made a few changes to reflect the 3DS price drop.
The Legend of Zelda: The Ocarina of Time 3D
The critically acclaimed Nintendo 64 game receives a makeover and makes a welcome appearance for the Nintendo 3DS. I have never played this game before picking it up when it was released for the Nintendo 3DS. So, there will be very little retrospect in this review. Here we go:

Graphics: This was a huge selling point from Nintendo for this version of the game – the updated graphics. I had to look at screen shots and youtube clips of the original to have an idea of what the game originally looked like...