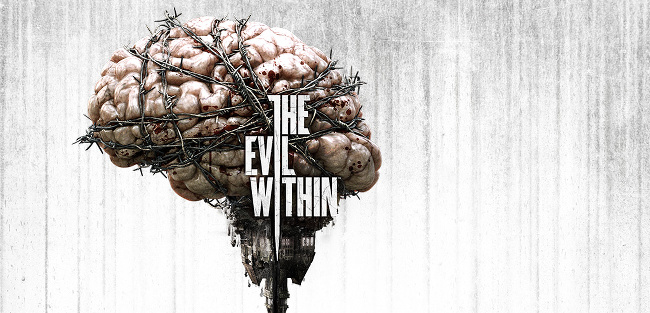 Welcome to Neoseeker's unofficial guide for The Evil Within!
[edit]
Introduction
Director Shinji Mikami, creator of the world renowned Resident Evil franchise and by extension the survival horror genre in console gaming, once again returns to horror gaming and takes us through a true survival horror story.
[edit]
Setting
Detective Sebastian Castellanos and his partner investigate a scene of a gruesome mass murder and unexpectedly encounter mysterious and powerful forces. Sebastian witnesses the slaughter of his partners and is ambushed and knocked unconscious. When he awakens, Sebastian finds himself in a deranged world where grotesque creatures wander freely.
Facing unimaginable terror, and fighting for survival, Sebastian embarks on a frightening journey to unravel what's behind this evil force.
[edit]
How to Use This Walkthrough
Simply hit the links in the Table of Contents to the right to go to the page covering the section of the game you'd like to get more information on. The guide covers the main game walkthrough, split by chapter. The guide is written for medium difficulty. If you need additional resources, we also have some Video Walkthroughs submitted by users.
[edit]
Editing This Walkthrough
This walkthrough was based on the guide originally written by Absolute Steve, also viewable in text file format on Neoseeker's The Evil Within list of walkthroughs.
In collaboration with Absolute Steve, we've converted the guide into this wiki-style walkthrough so that members can help contribute and improve on it over time. It all starts by hitting the orange "Edit" button on each page, which brings up the editing screen for that page. Users familiar with wiki markup should have no trouble with the editing styles!
[edit]
Changelog
October 15th 2014: Game was launched and we published the first part of the guide.
October 15th, 2014: added the final pages, Casualties, Ulterior Motives, and An Evil Within.
October 27th, 2014: added Basics section with General Tips and Game Controls. Started on Collectibles section - Personal Documents, Documents and Map Fragments are up for that section so far.
October 28th, 2014: added the rest of the Collectibles section, Newspapers, Missing Person Posters and Audio Logs.
October 30, 2014: added an Achievements and Trophies section.
November 4, 2014: added extra item pickups and tips to the first four chapters of the guide.
December 31, 2014: added extra items pickups and tips to chapters 5, 6 and 7.
January 2, 2015: updated the guide with extra pickups and tips for chapters 8 and 9.
January 8, 2015: added extra item pickups and tips to chapter 10 and chapter 12.
January 10, 2015: added extra item pickups and tips to chapter 11 and chapter 13.
January 12, 2015: added extra item pickups and tips to chapter 14 and also added New Game Plus and Nightmare and Akumu Tips sections.
January 13, 2015: Ordinary Key Locations section was added.
January 16, 2015: Added the full Upgrades section.
---
Last edited by
Berserker
on Jan 16, 15 1:33am