Star Wars: The Force Unleashed II
Released on Oct 26, 2010
By LucasArts for PC, PS3, Xbox 360, Wii, DS, PSP
Star Wars: The Force Unleashed II User Reviews
7.0
Summary: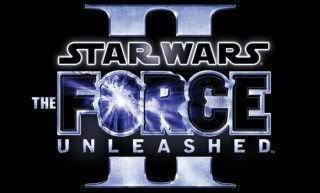 The latest in a long line of games and being a sequel, it's fair to say people have been looking forward to the release of Star Wars: The Force Unleashed II. A game so aptly named, The Force Unleashed series gives the player an unprecedented control of the force. It makes for a refreshing take on the Star Wars series, as well as helping to fill in some of the time between the third and fourth movies. With immersive controls and combat it should've been one of the greats. Sadly, however, it suffers from a lack of plot and setting, repetitive nature and an incredibly short length.
As far as St...
9.0
Summary:
So, a new Star Wars game is out. The Force Unleashed 2 on the Wii. I'm going to go through the points I think are worth mentioning first.

The second Force Unleashed is a way big improvement over the first, (comparing only the Wii versions here). For one, a feature that wasn't in the first game was to replay levels. You'd have to replay through the whole story again just to play the level you wanted. Now this has been fixed thanks to the choice of bringing all the options out of the Rouge Shadow and into a menu bar that you access once you've loaded up your file.

Another big improvement over t...