[edit]
Background
A militant revolutionary has unexpectedly seized control in an important South Asian country. As the Ops Com, your mission is to command an elite five-man squad charged with stopping his aggressive agenda before it's too late. In only six days, you must lead your team through a hostile jungle and urban environments against an army of well-armed rebel insurgents that completely outnumber you.
[edit]
Your Squad
[img]
[/img] Cullen Gray ("OpsCom") Force: NATO ISF
Age: 36
Leading the charge is Operations Commander, Cullen Gray. Born the son of a naval analyst and a civilian geologist, Cullen Gray's service record is the stuff of legends. While renowned for quickly and quietly resolving some of NATO's most tenuous situations, psychologically his profile is still something of a mystery. Routine profiling shows that he is withdrawn and cynical, choosing to socialize little with colleagues and showing a distinct lack of empathy for those unwilling to comply with his directives.
[img]
[/img] Park Yoon-Hee ("Forty-Five") Force: South Korean 707th Special Missions Battalion
Age: 30
Park Yoon-Hee got her start in the Southern Korean 707th Special Mission Battalion. Within eighteen months she was attached to the 45th Special Forces Brigade after the Korean military relaxed restrictions for female officers, allowing them to serve on active duty abroad. In addition to her quick thinking under pressure, Park is an expert in covert operations, CQB and has considerable experience working in hostile environments.
[img]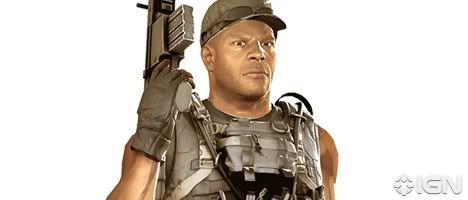 [/img] Dion Wells Force: U.S. Navy SEALs
Age: 34
Dion Wells is a Chief Petty Officer in the U.S. Navy SEALs, where he specializes in security operations, explosives and HALO. Despite his laid-back demeanor and patience noted in personnel reports, Wells has a solid combat history and is highly regarded for his ability to assist commanding officers with unit direction and tactics in the field. Self-considered as a "right hand man", CPO Wells has established a strong affiliation with OpsCom over the course of several operations.
[img]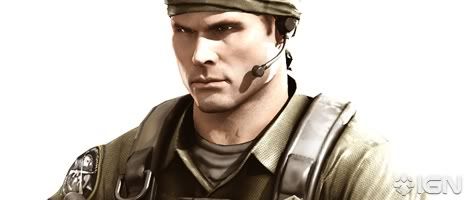 [/img] Eric Schweitzer Force: U.S. Navy SEALs
Age: 30
Eric Schweitzer grew up in a reclusive Western Pennsylvanian community, and records indicate a long and troubled journey through several schools. Eric was accepted into the SEALs just three years after being recruited into the Navy as an EOD technician. Cynical and highly vocal, Schweitzer is nevertheless a competent operative, allowing teammates to overlook his attitude in most cases. Generally deployed as a Heavy Weapons Operator, Schweitzer is in his element when combat is at its most intense.
[img]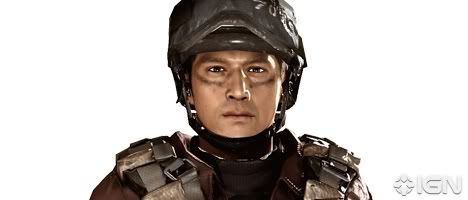 [/img] Chung Kwan Force: South Korean 707th Special Missions Battalion
Age: 25
After a short career in the KNP's S.W.A.T division as an electronics countermeasure specialist, Chung entered the Korean Armed Forces at the age of 23. Honed by his police experience, Chung brings considerable tactical and analytical skills to his work. Commended for his abilities as a forward observer, Chung was given an opportunity to join the 45th SF Bridgade in their task to provide reconnaissance and technical skills for allied operations.