Pokémon Ranger: Guardian Signs
Main
Media
Information
Other
Meta
Pokémon Ranger: Guardian Signs User Reviews
9.6
The good:

1. Completely New Pokemon Region – Do, Re, Mi, Fa, So, Ti, La
2. Incorporates Pokemon from Previous Games
3. Exciting and Astounding Storyline
4. Original Characters, Teams, and Rivals
5. Fitting Graphics for the DS Portable
6. Plenty of Interesting Features – Guardian Signs, Control Gauntlet, Pokemon Styler, etc.
7. Missions and Quests
8. Music Consistent With Original Pokemon Games but Vastly Different Tones, Sounds, and Rhythms
9. Introduction Details to Game – Release Date, Developer, Publisher, etc.
The bad:

1. Could Have Been More Challenging
2. There Is No Pokemon Storage System
3. Styler Modification System Should Have Called For Less Ranger Points for Styler Updates
Summary: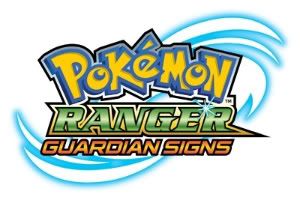 The Pokemon Franchise started with a two-decisional game played on one of the very first portable systems introduced by Nintendo, the Gameboy. Nearly ten years after the popular monopoly of games was released a completely new three-dimensional game has arrived in the gaming world. Pokemon Ranger: Guardian Signs has surpassed the two-dimensional, retro Pokemon games, from the past, adding in tons of new features from an incorporation of a three-dimensional perspective to missions, quests, and much, much more. Guardian Signs is the third platform in the Pokemon Ranger series, the side series ...