Biography
I know a few things about myself. I know that my name is Carl. My wife is Kelly. I love her more than my own life. If she told me to kill you, I would.
I'm a captive, deep inside Hungary-no one knows I'm here. I can put a bullet into a ten-inch target at 3,000 yards. They tell me that I'm the best sniper in the world. Sometimes I sit in my dark hole for days without moving so that they don't hurt me. I can kill a man with my bare hands.
I only know a few things about myself. My name is Carl. They call me Saint.

I think they want me to kill you.
Interests
Staying alive, breathing, eating, and drinking.



Loveless

Prologue
When the war of the beasts brings about the world's end
The goddess descends from the sky
Wings of light and dark spread afar
She guides us to bliss, her gift everlasting

Act I
Infinite in mystery is the gift of the goddess
We seek it thus, and take it to the sky
Ripples form on the water's surface
The wandering soul knows no rest.

Act II
There is no hate, only joy
For you are beloved by the goddess
Hero of the dawn, Healer of worlds

Dreams of the morrow hath the shattered soul
Pride is lost
Wings stripped away, the end is nigh

Act III
My friend, do you fly away now?
To a world that abhors you and I?
All that awaits you is a somber morrow
No matter where the winds may blow

My friend, your desire
Is the bringer of life, the gift of the goddess

Even if the morrow is barren of promises
Nothing shall forestall my return


Act IV
My friend, the fates are cruel
There are no dreams, no honor remains
The arrow has left the bow of the goddess

My soul, corrupted by vengeance
Hath endured torment, to find the end of the journey
In my own salvation
And your eternal slumber

Legend shall speak
Of sacrifice at world's end
The wind sails over the water's surface
Quietly, but surely

Act V
Even if the morrow is barren of promises
Nothing shall forestall my return
To become the dew that quenches the land
To spare the sands, the seas, the skies
I offer thee this silent sacrifice




Neo-Family/Friends
I'm not much for Neo-families, but Sapphiryeon is just that special.
I keep only five friends at a time, so if you find yourself here, you may feel special now.

hailey5415 - new friend
BlackGun - good friend
Sapphiryeon - Little Sister - best friend
Rome - returning friend
Stinging_Bite - drifted away friend


Marth
Marth is the most manly character in the game and it's about time people realized it. Seriously, people like Captain Falcon and Snake are hailed for being so manly when they're honestly just compensating for their LACK of manliness. A true man doesn't need to walk around in a skin tight suit shouting "SHOW ME YOUR MOVES!" or "FALCON PAUWWNCH." Marth is so incredibly manly that he needs to appear so feminine to limit his incredible manliness--yes, Marth wears that tiara to prevent from manliness overload; last time he took it off, there were no survivors.

In fact, what really happens in his final smash is that after he thrusts his sword up in the air, his tiara raises a fraction of a milimeter, unleashing some of his overpowering manliness, thus the only possible outcome is the person or persons who are hit by his next attack immediately die, no questions asked. In fact, sometimes Marth kills himself with this attack because the Wii has a momentary lapse of understanding in which its mind is blown with Marth's manliness, but Nintendo quickly fixes the problem without you even noticing during one split second, because as we all know: Nintendo is magic. Even from the Fire Emblem game, they HAD to make sure that Marth somehow had an excuse to wear a tiara, because otherwise the game would be no fun when Marth killed EVERYTHING--even so, he still killed everything. The same holds true for Melee and Brawl.

When making his character, Nintendo reasoned that the tiara was still absolutely necessary to keep on his head, for fear that there would not be enough diversity in players, seeing as everyone would main Marth, or that their worst fears would come true: Marth, in all his manliness would come out of the game and slay the world, causing Jesus to ascend from the Heavens to rescue us all. Clearly Nintendo wasn't about to let the apocolypse occur, so they kept the tiara on out of fear of Marth.
-Proverbs
Signature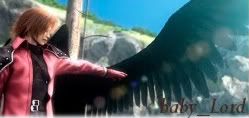 Stupid people do stupid things, smart people outsmart each other, then themselves.
6.0
Jun 16, 2008
Overview of the Game: The Super Smash Bros. series has gone though three games now, and the main question left to ask is, after a few months of playing, is Super Smash Bros. Brawl standing up to the legacy created by the original and Melee?...
Roger Genesis
St. Louis, MO, U.S.A.
Joined Dec 19, 2006
Male
23 years young
Website Designer