acevus
Slumpy monkey
Well, I was going to feel weird about doing this, but looks like someone else already did something similar before me.
I'm only here to say I really like your avatar.
'tis great. I saw it while reading comments and GameGrep and figured I'd ...do this.
So to end further awkwardity, I shall leave.
Harvest Moon girl
Slumpy monkey
So I realize that this is terribly archaic and that almost no members ever go about and do this, but I'm so rebellious and old school that I won't let that affect me. You probably don't know why I'm here (actually, you probably might not even know who I am) but that's all right.

Anyway, I'm just here because I really like your banner (it's the one that states "Make the most of your time" and has a window with the sun and the moon constantly setting in case you see this later on and get confused by my comment). It reminded me of an episode of The Little Prince and I suddenly had the compulsion to sign your guestbook, haha. That's all I suppose. Have fun...uh, seeking?

Here, have a Calvin & Hobbes comic strip: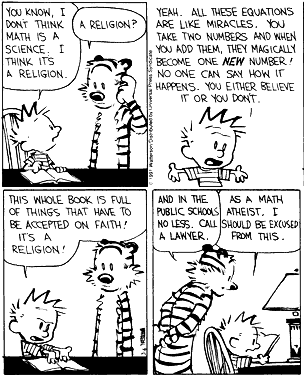 Evanster
Slumpy monkey
The YMCA is gonna take down you UCFAYA. And remember, friday, Loungin', our epic battle.