Biography
I'll be writing about my friends on here. Kind of a shoutout and a summary. If I know you and you want to be on here, just sign my GB.

TDL: A fellow crew leader of an allied crew, DoT. He's a good kid, and runs his crew very smoothly. If I had to rate his brawling skills compared to the other players on neo, it'd probably be around a 7 out of 10.

We both like Rise Against, which is a good band. He introduced me to some of their better new songs. He went to a live concert, so he's serious about it.

TDL has some tough competitors in his area for Brawl that go to his local tournaments. I wish him luck against them.

SonicFire: A former crewmate of mine, he used to be a lot more spontaneous with random talk of chocolate. He's a good brawler. Compared to the other players on Neo, I'd give him a 8 out of 10.

I'm not exactly sure why he left BoV, but he seems to be enjoying himself in his new crew. He also plays Mario Kart Wii and has a ranking on All is Brawl. I'm sure over time his rep will grow to be one of the best on all online brawl sites.

KirbyHyrule: KH has shown much tenacity by trying to join my crew multiple times. Judging by our last games, I'd give him a 6 out of 10 compared to the rest of Neo.

He has good intentions, and exhibits a lot of spirit. I'm sure he'll be accepted one day.

Shisui: A flashy player with good potential, and a fellow crewmate. Rating him against the rest of Neo, I'd give him an 8 out of 10.

Shisui's a player that works his best when he has a goal to achieve. He cares a lot for his crewmates by showing respect and consideration to them. Lately he's been switching between mains, but you're more than likely to see a Marth, Fox or Pit from him.

We share some anime tastes, which is cool. We also live near each other, so he's one of the players on Neo I have a chance of playing offline. I look forward to when we will.

LutePwnsAll: Lute is a crazy little girl that constantly creates traps for me to fall in. I imagine that if I were ever taken by one of these traps, she would force me to cosplay as her favorite yaoi characters.

While a tomboy, she's actually got a big heart. We have very similar tastes in video games and anime(she's better than me in Medal of Honor xD).

Lute's very bad at drawing animals in isketch, but who isn't? She also runs cross country which means she's officially tougher than 80% of the people I knew in high school.

She's decent at brawl, no matter what she says. While Lute's pretty crazy and weird(and insane), I think she's nice underneath it all. If she's Penny, then I'm most likely mr. Bear.

[17:53] LutePwnsAll: i so would've done it with her but we didn't have another costume ;(
[17:53] hazuki512: ...
Interests
Eating, sleeping, women and games aren't enough?
Signature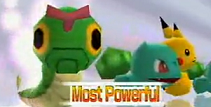 Joined Feb 8, 2003
Male
28 years young
student
Statistics
Profile views

10,789

Number of logins

3,315

Forum Posts 5,502