Hey there Saren,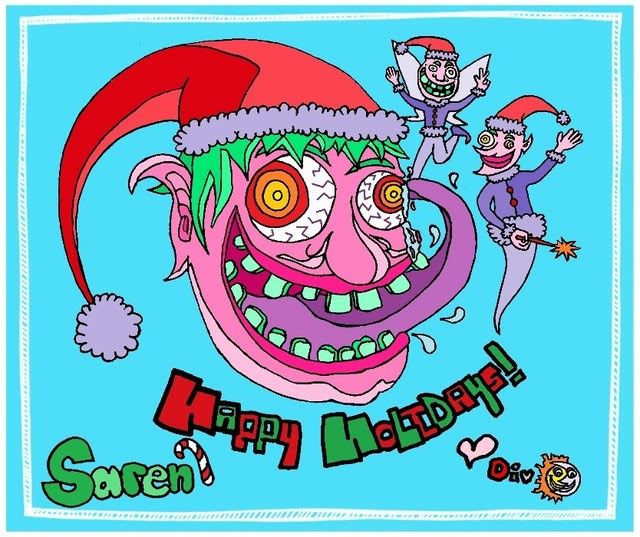 I'm happy to see your participation in the Paranormal Forum! It's always great to see a new member come in and old member come back. I love your banner, like I have said before and the quote from Vegeta. I love DBZ as well. : D

I wish DB GT would have lasted longer though, that one was my favorite. I made this stamp just for you, did it all myself to be honest, for the holidays of course.

I hope you have a great holiday and much luck for the upcoming new year.

Be safe,
Div.