Pokemon Girl
Frozen Atari
You signed mine so I decided to sign yours.
I have no idea what you where talking about but oh well... lol well see ya around maybe...
abceasyas1234
Frozen Atari
Hi you signed my guest book, so I'm returning the favor. I don't really know you , but since you said it about me I'll say it about you: yuo totally rick out loud, really, really, really loud!
P.S. Is there any way you can send me your icon. If you can thanks
Homunculus Lover
Frozen Atari
Heh heh. Hello there. I thought I'd sign your guest book seeing as you were so nice to me when I first came to the disgaea forum.
So thank you and hope to see you around.
from the one and the only 5% sane Homunculus lover.
DQ Maniac
Frozen Atari
Here ya go, have a stamp, a beautiful stamp!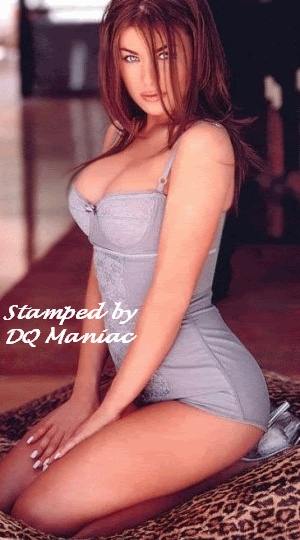 Vorpal_Sima Yi
Frozen Atari
Yeah-Just wanna be mates-So i sign your GuestBook!!!



Anyways-If you wanna return a favour just click the Link Below!!~
ME GUEST-BOOK
mortuus
Frozen Atari
i realized i haven't signed your book yet. thanks for all the help and communication at the disgaea forum. see ya.

show me your soul...(that is, if you want to.)
DarkRue_Cloud
Frozen Atari
I never signed your Guestbook???
Now I feel bad, but don't worry, now Im here
...Enjoy...
Peace, thanks for helping answering alot of the Questions in Disgaea.
Onikage
Frozen Atari
Here you go, a nice stamp for you *scribbles* and there's the signature
See you arounbd the Disgaea forums sometime... maybe... I don't know X_x
The Duckie
Frozen Atari
hiya there frozen atari! seen you around the forums lately!
you are reading this sentence you have just finished. dang it! there still arent 125 of em. how bout NOW!
7 Dragon
Frozen Atari
I've seen you in a couple forms,and I thought It would be fun to sign your guestbook cause no one else has! so I'm your first so if you wanna talk bout anything,Pm me K? later.
Your guestbook has been signed by,