Who gets drunk on a daily basis, has the IQ of a cucumber, and wreaks havoc wherever he goes? Bozo the clown, that's who! Labatt Blue is his #1 choice of beer and he highly recommends it to everyone. So sit back, relax, grab a beer and enjoy your stay!
---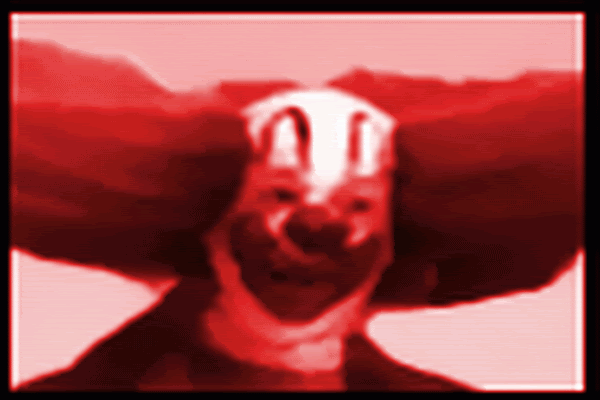 ---
Profile
Name: Bozo the clown
Age: Unknown
Activities: Getting drunk
Interests: Beer
Favorite Music: Beer music
Favorite TV Shows: Beer shows
Favorite Movies: Beer movies
Favorite Books: Beer books
---
Fun Facts
He drinks at least 100 beers a day, contrary to the 100 "cases" of beer he claims to drink, which is false.
He has never been sober in his life.
He got married to his beer.
The length of his hair is equal to the wingspan of an owl.
If you were to cut off his hair, it would instantly grow back.
If the Labatt Brewing Company went out of business, he would drop dead.
He would take a bullet for his beer if someone tried to shoot it.
He can't park his car in his own driveway because it's completely covered with recycling bins filled with empty beer bottles.
Occasionally he likes to run around outside and chase dogs - why he does this is a complete mystery.
All the beer stored in his house is protected by an invisible force field which can kill anyone if they were to approach it.
He has the ability to run faster than the speed of light - he uses this ability to run in and out of people's houses to steal their beer.
He runs so fast that he leaves a trail of flames behind him.
He has the ability to clone himself instantaneously - as evident here on Neoseeker.
He sleeps with one eye open - he does this so he can guard his beer. Amazingly, he can actually keep an eye on his beer and sleep at the same time.
Occasionally he likes to head down to the local McDonald's and spend a day inside the PlayPlace. He usually gets kicked out because he scares the kids.
He sometimes likes to hide in trees, and when someone walks by, he pounces on them and inspects them for beer.
His blood is 90% alcohol, so when he's out of beer, he cuts himself and drinks his own blood.
---
Photo Gallery
Various pictures of Bozo. Click on thumbnails to enlarge.
---
Bozo's Bans
Bozo was spotted by moderators and was thrown out of the forums on many occasions due to his drunken behavior. Bozo means no harm to anybody - he's only here to make friends and have a good time, and it's a shame that he gets banned so much just because of his stupidity.
---
Back to the top
©Labatt Blue Beer Gang.