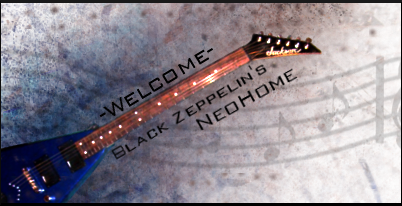 _________________________________________________________________








Welcome my friends, wellwishers and viewers. Today we shall be exploring the twisted warped but utterly brilliant mind of the neoseeker BlackZeppelin or Timmo!!! as he is known as...WAIT WAIT WAIT!!! I am so not twisted come on what do you think I am? Anyway here I am, me in other words, and this be mah neohome. Enjoy! Well where to begin really...My name is Tim, I'm 16.
Anywhos:
Age: 16 (10th of Feb)
Height: 175cm
Appearance: Brown hair slightly past ears, dark blue eyes!

Interests:
MUSIC!!! Its my life, and if people diss me about it, I'll shred your faces off with my METAL!!! I also enjoy languages ie Japanese, and Sciences, Biology and Chemistry both complete awesomeness.

Status: Single
Neo-status: Single and *bleep*ing proud of it!!!
Orientation: Straight as they come
Joined neoseeker: 29/01/07 (old account)
MSN addy: Timmo-Kun@hotmail.com
Well thats me!!! Pretty you know average person at first, you just gotta get to know me then you'll know the real me...or read this neohome...read on if you dare...ON WITH THE TOUR!!!






Music is a passion of mine, its a love of mine, its my everything...Without music, I would like be boring. I would not be who I am!!! I am a metalhead and I'm bloody proud of it!!! Don't like it, shoot me!!!

Favorite Bands:

AC/DC
Airbourne
Avenged Sevenfold
Black Sabbath
Black Stone Cherry
Buffalo
Cream
Def Leppard
Dio
The Doors
Down
Dragonforce
Guns N' Roses
Hammerfall
Iron Maiden
Judas Priest
Led Zeppelin
Mastodon
Megadeth
Metallica
Municipal Waste
Ozzy Osbourne (solo career)
Pantera
Priestess
Queens of the Stone Age
Slayer
The Sword
Symphony X
Testament
Trivium

And now for the next riveting adventure of me, to the next section everyone!!!




I've often been told I'm an epic story teller...well thats an overstatement but I've been told I'm a story teller which is good cause I love to tell stories. Its fun really. Not all these stories are going to be cheer happy though...you might even think in some places well they why the **** did he do that? Well because its my life and how I choose it is my choice just sos you know.
Lets begin on the lighter side!

-The Deer Incident-

Well I went on a school trip to the Land of the Rising Sun, AKA Japan for 2 weeks. On one of thses days we went to Miyajima Island, which I was to soon learn was inhabited by deer which were able to roam the streets. I thought that was pretty cool ok? So anyway it was rather hot the day we went so I said to my mates "lets go get snowcones on me" being the selfless gentleman I am XD. Anyway so we bought the snowcones, and we were getting ready to head back to the ferry, and i got a bit of my snowcone and fed it to a deer...The deer then proceeded to follow me and when I sat down, it stole my snowcone and ate it. It ate the entire thing!!! And then it had a blue face, the teacher came up, laughed and just looked at me and shook her head...

-My Schooling-

Well if something bad is going to happen at school, guess who its going to happen to? Thats right me! I have had 2 arms broken at the school I'm at, one was my fault, one someone else caused. Either way, I'm a klutz. And I can live with that. Also, you know the person that when someone says something they immediately come up with the stupidest thing without even thinking about it and everyone laughs? That'd also be me...I like to think I do good work, but its probably gonna send my friends up the wall and into the mental institution. Once they're all in, my work is done. Also, I'm the one that the teachers wonder wtf I am doing, but once I'm done they realise and realise how much of a genius I am. MUAHAHA!!!!

-Alcohal; good for the soul, bad for the liver-

I'm a teenager, its more than likely I was gonna suffer depression sometime soon. And what did I do to solve it? All the wrong things ie drinking well drinking to drunk and hangover point. Such a stupid thing to do, but soemthing about it made me feel better...at the time. Of course I then attempted to stop completely and yeah it worked for a while, then something else happened, and a drinking "bender" we shall call it, which occured on a sunday night made me wake up on Monday with a dreaded hangover. It was after I spent the entire school day complaining that I decided to give it up completely. Been dry since then, and am hoping that it all works out for the best. That was in September 07.

-The Love story-

A love story with nothing but darkness and defeat? Perhaps that would be the best name for it. Well back in 97 I became friends with this girl by the name of Jaci. We remained good friends up until around 02-03, when we became separated from each other and really, the friendship remained, it was just sorta on hiatus I guess. In December 06 I realised I had developed deeper feelings for her, and you know how it is with High School romances lol. Basically it took me until July 07 to finally tell her these feelings, and the friendship begun again. Of course, I was searching for more, as she was soon to realise. But shot me down, twice without me ever asking, which pissed me off so badly. I screwed my chances by doing nothing...However came New Years and I did it myself, and it was a yes. However, I was supposed to keep it sorta quiet until it wasn't so awkward between us (you know how the first few days-weeks in a relationship can be) I told many people big mistake!!! She proceeded to tell everyone I had made it up because I had told people, I guess a form of revenge. No matter, it cut me down to the point of I felt as if I had nothing. However, after seeing everything from both perspectives, our friendship has begun again. I am looking positively towards the future.

-English Class-

Well my Year 10 english teacher was a total ditz. She always seemed like she was out of it, even when she wasn't. I dunno what she was on, but she always seemed so calm and all mellow. So one day we were all sitting in English, and two of my mates were talking about drugs and this english teacher (she thought they were calling the teacher a druggie) and our English teacher though they were talking about the teacher so begun this:
Teacher: We do not talk about teachers like that and say they deal drugs thankyou
Doug: But it was about Jeffim!
Teacher: Well thats ok then...
*Class in uproarius laughter*
Jeffim (to teacher): Well there goes your supply!!!
She was so cut...Well that is the stories section, new ones will be added in the near future...maybe...Next part of the tour thankyou...



Iron Maiden: Fear of the Dark:
TRACKLIST:
1.Be Quick or Be Dead
2.From Here To Eternity
3.Afraid To Shoot Strangers
4.Fear is the Key
5.Childhood's End
6.Wasting Love
7.The Fugitive
8.Chains of Misery
9.The Apparation
10.Judas Be My Guide
11.Weekend Warrior
12.Fear of the Dark
review:
Now reading many reviews of this album, some were less than positive shall we say. However, I can not understand why. Iron Maiden certinaley do not disapoint on their 9th album and 12th year in to their long and brilliant career. Unlike some of their earlier albums, Fear of The Dark's songs track lengths are quite varied, spanning from just over 3 minutes to above 7. But, if you are a fan of Iron maiden's earlier work, you should keep an open mind while listening to this album. It is very different to their earlier albums eg Piece of Mind or Powerslave. The style is different, if not by much, the singing is vastly different, Bruce uses a raspier styled voice also heard on No Prayer for The Dying, but pulls it off brilliantly here. One thing I did notice though is Steve's bass doesn't shine on this album as much as it does on others.
Here is a rundown of the tracks:
Be Quick or Be Dead-brilliant speed metal right here, which means rather fast moving throughout. Bruce's scream at the beginning can only tell you one thing...this is going to be one hell of an album. The riffs, and solos are pulled off excellently here. 10/10
From Here To Eternity-the final chapter in the profilic Charlotte the Harlotte saga, nowhere near the speed of the previous track, but definitely has great qualities, such as the gang shouted chorus, sounding slightly similar to that of AC/DC. 8/10
Afraid to Shoot Strangers-I was very surprised at hearing this track, it is so very different to almost everything they've written, until 2:44 its almost as if the song begins again, and kicks in to some fairly fast playing...However what this song lacks is lyrics, Once the faster bit kicks in there is no basically no new lyrics apart from the repeated line "Afraid to shoot strangers". 8/10
Fear is the Key-Another interesting song, in fact one of the riffs sounds very much like something AC/DC would write. I must say Bruce's vocals really shine on this song. However the tempo shift was uneeded, should have just stayed on how the song was playing because it is nothing short of excellent. 8.5/10
Childhood's End-This track seems a lot like a filler to me, although its a good song, it doesn't live up to the first four by any stretch. Not really much to say about it really, its a good track but its really only average. 7/10
Wasting Love-Another interesting song, seems to begin slow in the same vein of Afraid to Shoot Strangers. Softer verses, and a harder chorus. It is a power ballad in a sense, but a good one at that. 7/10
The Fugitive-After the last two tracks, the album picks up speed again, into a song about being on the run. An excellent riff with some excellent guitar work for Gers and Murray. Not many of the solos really stand out on this album, but in this song they certinaley do. 9/10
Chains of Misery-AC/DC influence much? All you have to do is hear the chorus and think hmm maybe they were listening to AC/DC during the recording of this album. The gang chorus chants are excellent, another song that stands out. The riffs, solos and singing are all excellent. 10/10
The Apparation-This song also seems a bit like a filler, a huge AC/DC influence can be heard too, mainly in the riff. A good song, but nothing more than a filler really. 7.5/10
Judas Be My Guide-the shortest song on the album, and a good thing too, if it was any longer or shorter, it wouldn't be as good as what it is. 8.5/10
Weekend Warrior-Definitely some AC/DC influence in here too. Doesn't make it bad though, in fact it makes it rather the opposite. Once more the guitars really shine on this song, switching from the clean verse sections to the excellent distorted riffs. An excellent penultimate song. 10/10
Fear of the Dark-by far the best song on the album. The beginning is slow and builds up into some of Maiden's best songwork ever. Every member of the band shines on this song, it seems like they put the most effort into this song, and I can tell why. A brilliant closer to a brilliant album. 10/10
In conclusion, one would wonder why this album has got such negative reviews in the past. It really is a great album, and I would reccomend to any Maiden fan, even if it is a little different to their earlier work, it is by no means bad. Its is the exact opposite.
RATING: 4.5 stars
Recommended Songs: Be Quick or Be Dead, Chains of Misery, Weekend Warrior, Fear of the Dark.