Author: Disenchanted
Date: Aug 16, 12 at 12:28pm (PST)
Subject: Total Championship Wrestling - Roleplay Thread I
-------------------------------------------
Total Championship Wrestling
Introduction
As many of you already know, roleplays have long been a part of the Interactive Roleplay Forum, going back a decade. A relatively long break from the scene means there is a new hunger to roleplay from people both new and old in this community, and this is where TCW comes in.

Total Championship Wrestling is the first wrestling roleplay in the IRP, and on neoseeker as a whole, for eight months. Many of the veteran members of the forum will be able to tell you that this is almost unheard of, but activity reached a low and it was decided to put roleplaying on an indefinite break. That break is now over, and TCW aims to give everybody the fun, creative experience that they deserve. The roleplay promotes creativity, working together as a team to create fun and exciting storylines, and helps people hone their writing ability in general. But above all else, TCW promotes fun. The whole aim of the roleplay is for people to have something that they enjoy to do in their downtime, and if you're not enjoying it, someone isn't doing their job right. I hope you all have a good time in TCW, and I look forward to reading all of your creative and exciting storylines!
Below are a few simple rules that we request people abide by. We aren't going to rip your head off if you make the mistake once or twice if you're new, but if you consistently break the rules we may need to consider whether or not you're in the roleplay.
So, how do I get started?
For the majority of you at this stage, this won't apply. But for anybody who missed the signup thread, all you need to do is
PM
myself or
killer iPod
and we will make sure you are added to the roster.
Simply entitle your message
[Signup]
, and state what
unoccupied
character or diva you would like to take on. We will get you added to the roster as soon as we possibly can, and you can be on your way roleplaying in no time.
Participation and Quality
Wrestling roleplays have long sought an optimal level of activity for its players. In TCW, we want activity, but we want
decent activity
.
Quality OVER Quantity.
Numerous, but low-quality roleplays will obviously have a harder time stacking up next to better written pieces, even though there may be less of them. Simply putting words together isn't enough, it's
how
you use them to your advantage. It is your goal to make the reader believe in your character. Knowing this will take you quite far in roleplaying.
In line with the quality over quantity thought process, we're going to be implementing a
roleplay limit
in TCW. It's nothing too strict, with a
counted
limit of
three
roleplays a week for a normal weekly show, and
four
for a Pay Per View, unless you and your opponent between you agree on a higher or lower limit, and
both
of you PM myself or killer iPod with the arrangement.
Leave of Absence
Real life can get in the way, we get it. If this happens and you can't roleplay, simply PM one of the authorities and let us know. If you let us know, we don't get annoyed.
The maximum time you can use on any given hiatus is
ONE MONTH.
Your character will be held frozen until the one month date. Unfortunately, if you have not yet returned by that point, your character(s) will become a free agent(s), available for the taking by absolutely anyone interested. If you return three months later, and said character is vacated, you can take them back, no questions asked.
ALWAYS INFORM!
- Nothing pisses us off more than someone who carelessly leaves. Your character suffers needless losses, and effort is spent writing matches for someone who fails to compete. If you fail to inform us of your departure, you do not get a month. Depending on the circumstances and actions, you may lose your character in
two weeks. If you come back to find you've been let go, you may also find we've imposed a suspension and you can't pick up another character until the suspension has expired.
What can I do if I'm unhappy?
If you feel unsatisfied with the company, whether it be a bad call, problems with another roleplayer, or just need a private consult, feel free to contact us. We will get back to you as soon as possible. Rest assured that both of us will see your message and discuss it. Also, do not be afraid to call one of us out if you feel one of us may be the problem. We are mature people, and we can take a bit of criticism. Simply be respectful and honest.
SEND A PRIVATE MESSAGE to one (or both, or all) of the authorities. Do this so we can look at and solve any issues.

DO NOT post it in the general discussion. Honestly, public approval is not needed to solve most problems you may have. If you are unhappy with the ruling and opinions of the council, again, you are risking your account on this site by taking it public. We honestly would rather you stick around, so just play it nice and take care of your issues properly.

- - - - -
That's about it! If you have any further questions, feel free to PM us, or ask in the general discussion. We'll be happy to get back to you and answer any questions as soon as we can.
---
Author: Disenchanted
Date: Aug 16, 12 at 12:29pm (PST)
Subject: re: Total Championship Wrestling - Roleplay Thread I
-------------------------------------------
General Managers
RLFierro
------------------------
» Champions:
Back To Top
Total Championship Wrestling World Heavyweight ChampionshipCurrent Champion:
Bobbpugg5 - Derrick Bateman
Reign Began:
Zero Tolerance
Defences:
0
Total Championship Wrestling Television ChampionshipCurrent Champion:
Homicide - Santino Marella
Reign Began:
Zero Tolerance
Defences:
0
Commentators: Michael Cole, Booker T, Taz

Interviewers: Todd Grisham, Jonathan Coachman, Maria, Josh Matthews

Announcers: Lillian Garcia

Road Agents: Ron Simmons, Billy Gunn, John Laurinaitis, Pat Patterson

Referees: Charles Robinson, Mickie Henson, Mike Chioda and Nick Patrick
Tag Teams:
Triple Awesome - Triple H & The Miz
Stables:
The Union - The Brian Kendrick, Ryback, Stone Cold Steve Austin, Shawn Michaels & Paul HeymanThe Ministry of Darkness - The Undertaker, Paul Bearer, Mordecai, Paul Burchill, Tyler BlackThe nWo - CM Punk, Dean Ambrose, Wade Barrett, Randy OrtonThe Congregation - Bray Wyatt, Ted DiBiase and Tyson Kidd
TCW World Heavyweight Championship:
1. Derrick Bateman, Roleplayed by Bobbpugg5
2. N/A
3. N/A
TCW Television Championship:
1. Santino Marella, Roleplayed by Homicide
2. Wade Barrett, Roleplayed by Suzaku_Firebird
3. N/A
Only the best storylines will be archived. The archive will be used at the end of the year to look back at potential nominees when doing the awards for the year. It will also serve as a reminder for other people, to see what they should be aspiring to with their own feuds.
Current Storylines:
The Union:
After Brian Kendrick defeated Ryback at the Pay Per View to gain entry into the TCW Championship series, he was booked to face John Cena in his opening series match. Paul Heyman insisted that he needed something a little bit extra to defeat the multiple time World Champion, and agreed to help him out and organise some backup if he agreed to take on Heyman as his manager. Kendrick ultimately agreed, and the backup turned out to be none-other-than Ryback, who interfered in the Main Event match and allowed Kendrick to get a pinfall victory over John Cena, a momentous moment in his career. The following week, CM Punk was subjected to a vicious assault by the newly named 'Union', and offered a place in the stable. He made it quite clear that he wasn't interested in joining, but is this just the beginning of a serious problem between the Union and CM Punk?
Archived Storylines:
b]Dean Ambrose and Alex Riley: [/b] The Most Dangerous Man in TWC is a man on a mission. He's bringing about a revolution to the wrestling industry, hoping to wipe certain types of wrestlers from the face of the business altogether. He has attacked Taz and Terry Funk with a railroad spike. Enter Alex Riley, a stereotypical "hero". Riley's ways deeply contrast Dean's, which sets them apart, and has brought about a few matches that have gone both ways. Dean Ambrose crossed the line when he kidnapped Alex Riley's girlfriend, Layla, which set A-Ry over the edge...
>>Credit to the TWE management for the layout.
[size=1]
This message was edited on 2012-11-18T13:21:01-08:00.
---
Author: Disenchanted
Date: Aug 16, 12 at 12:30pm (PST)
Subject: re: Total Championship Wrestling - Roleplay Thread I
-------------------------------------------
TBA


Warzone Archive
WarZone; Week One
WarZone; Week Two
WarZone; Week Three
WarZone; Week Four
WarZone; Week Five
WarZone; Week Six
WarZone; Week Seven
WarZone; Week Eight
WarZone; Week Nine
Pay Per View Archive
Path To Glory
Zero Tolerance
N/A
TCW WarZone Schedule
8/27/2012-MSG, New York City, New York9/3/2012-Boston Garden, Boston, Mass9/10/2012-Wells Fargo Center, Philadelphia, PA9/17/2012 Civic Arena, Pittsburgh, PA9/25/2012 Quicken Loans Arena, Cleveland, OH10/1/2012 Thompson Bolling Arena, Knoxville, TN
10/8/2012 Phillips Arena, Atlanta, GA
10/15/2012 Adolf Rupp Arena, Lexington, Kentucky
10/22/2012 American Airlines Center, Miami, FL
10/29/2012 Amway Center, Orlando, FL
11/5/2012 New Orleans Arena, New Orleans, LA
11/12/2012 Bud Walton Arena, Fayettville, AK
11/19/2012 AT&T Center, San Antonio, TX
11/26/2012 Toyota Center, Houston TX
12/3/2012 Chesepeak Energy Arena, Oklahoma City, OK
12/10/2012 Sprint Center, Kansas City, MO
12/17/2012 Edward Jones Dome, St. Louis, MO
12/24/2012-Off, Christmas Eve
12/31/2012-Off, New Years Eve
1/7/2013 Hilton Colloseum, Ames, IA
1/14/2013 Bankers Life Fieldhouse, Indianappolis, IN
1/21/2013 The Palace of Auburn Hills, Detroit, MI
1/28/2013 Kohl Center, Madison, WI
2/4/2013 Target Center, Minneappolis, MN
2/11/2013 Century Link Center, Omaha, NE
2/18/2013 Allen Fieldhouse, Lawrence, KS
2/25/2013 Pepsi Center, Denver, CO
3/4/2013 The Pit, Alberquerque, NM
3/11/2013 McKale Center, Tucson, AZ
3/18/2013 Staples Center, LA, California
3/25/2013 Power Ballance Pavillion, Sacramento, CA
4/1/2013 Thomas&Mack Center, Las Vegas, Nevada
4/8/2013 Arena-Auditorium, Laramie, WY
4/15/2013 Dahlberg Arena, Missoula, MT
4/22/2013 Taco Bell Arena, Boise, ID
4/29/2013 Rose Garden Arena, Portland, OR
5/6/2013 Belfast Arena, Belfast, Northern Ireland
5/13/2013 Motorpoint Arena, Sheffield, ENG
5/20/2013 Manchester Arena, Manchester, ENG
5/27/2013 o2 Arena, London, ENG
TCW PPV Schedule
9/30/2012 Neyland Stadium, Knoxville, TN
11/4/2012 Amway Center, Orlando, FL
12/9/2012 Cowboys Stadium, Dallas, TX
1/13/2013 Edward Jones Dome, St. Louis, MO
2/17/2013 Kohl Center, Madison, WI
3/24/2013 Pepsi Center, Denver, CO
4/28/2013 Tomas&Mack Center, Las Vegas, NV
6/2/2013 Rose Garden Arena, Portland, OR
7/7/2013 Wembley Stadium, London, ENG
---
Author: RLFierro
Date: Aug 16, 12 at 4:37pm (PST)
Subject: re: Total Championship Wrestling - Roleplay Thread I
-------------------------------------------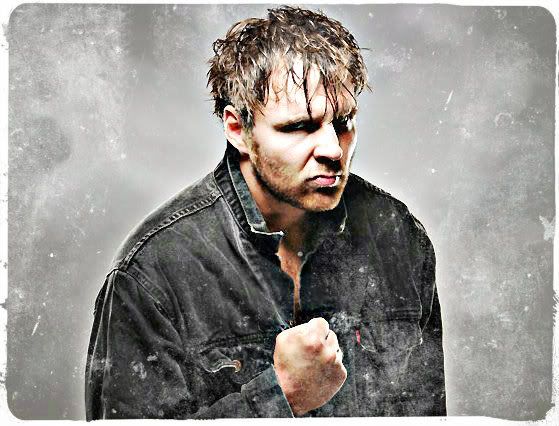 Dean Ambrose
Heel
0/0/0
"

On the eve of Total Championship Wrestling's first ever show, familiar faces will rise from the ashes like a phoenix. They will set out to prove what they've already proven time and time again, that they are championship material. That they are some of the greatest who have ever stepped foot into a wrestling ring. Names like Triple H, Randy Orton, and John Cena.

"
The anxious crowd pops at the mention of some of their favorite wrestlers from the past whom they haven't seen in action in eight months since the business went down in popularity, thus causing a shut down. Before the crowd could go another further in their chants, a laugh is heard coming from behind the blackness of the titan tron. Suddenly, a picture is shown. The parking lot of the venue, the fans took notice and died down in their confusion. A man walked in front of the camera, with his a black hood over his head and spoke once more.
"Then again, new faces will emerge from the flames. A man who hasn't been given his chance to decimate everyone that stands in his path! A man who bleeds for this business, quite literally! A man who will take YOUR favorite wrestler and throw them through a wall of glass if need be! This man... is the epitome of destruction. This man...will be introducing a little anarchy to the wrestling business. Doing things to people that you could never possible imagine and won't WANT to look, but you'll look. You'll see blood pour like the Nile River. You'll hear bones crack like chicken bones. You'll feel the pain that I put every wrestler on this roster through!"
The crowd gives off major heat to this hooded man, who has yet to reveal himself other than his sadistic smile. The man begins to slowly remove the hood, showing that he is none other than Dean Ambrose, a man who has wrestled all over the world, even having a stint in the World Wrestling Entertainment. Some of the crowd recognizes this man and very few cheers are barely audible over the enormous amount of heat. Ambrose flips the hair from his eyes and smirks, enjoying every second of this.
"This man... is Dean Ambrose. And TCW, be prepared. Why? You'll know soon enough."
Ambrose shows off his smirk once more before pushing the camera from his face and walking off, leaving the crowd wondering what to expect from this highly disturbed individual. Could he really mean what he said? Only time will tell and we'll find out tonight, when TCW goes to
THE WARZONE
.
---
Author: Suzaku_Firebird
Date: Aug 16, 12 at 6:32pm (PST)
Subject: re: Total Championship Wrestling - Roleplay Thread I
-------------------------------------------
As the crowd readies for the first show of Total Championship Wrestling, the lights dim down and an image appears on the Titantron. A dusty, abandoned lot appears containing a lone streetlight, flickering on and off. The fence surrounding it is rusted and bent in places while the lone brick wall has been chipped away at countless times. Then the view switches to a hand being wrapped in beige tape before cracking the knuckles. A voice begins speaking, belonging to a man with a heavy English accent..
"In real life, you have to fight your way to the top. You have to claw for every last bit of respect and earn your rewards, they aren't handed to you. Amongst all the lights and smoke and mirrors, that view is lost. In my past, there was only one rule for victory, for survival. You fight or you die. If you stopped fighting, you would soon stop breathing. Those fights would keep a fire burning, they would keep you rugged. Survive long enough and you could finally escape to a paradise....but was it truly a paradise? You'd weaken, be made soft. That fire that gave you life would eventually burn out and leave you a shell of what you used to be. The paradise, illuminated by bright lights and stars, is only full of lies and fantasies. Life was easy and civilized in those worlds. That is not how the truth is. Life was painful, full of fury and anger."
The voice pauses as we now switch to a view of a multitude of unknown men, all being struck. A strong right hand to the jaw. A kick to the gut of a man just recovering. Another one's head being thrown to the ground. Then, the man continues speaking.
"This is real life. This is the agony you have to endure, the pain you have to be willing to put yourself through. It isn't an illusion, these aren't magic tricks. You have to take extreme amounts of pain and in return deal even more insane amounts. Your body will know nothing of kindness once you are fully immersed in the abyss. I climbed out of the abyss after existing in it for years, first making it my home, then turning it into my domain. Once I had a grip on the edge and had pulled myself out, I thought the world I had entered was perfect. I thought it was what I really wanted in life. But we never really know what we want in life, do we? As time passed and I proved myself to be great in the world or lies, I wondered what was beyond this. What happens when I finally get to the top? And among those thoughts, I realized what had happened. My fire had died, my survival had been my undoing and my demise. I was no longer one who had ruled in the abyss, I was now one of those who would be stepped on. And so I went back in."

The video changes again. We see the shadows of two figures, reflecting on the crumbling brick wall, illuminated by the streetlight. They fight, back and forth, one constantly having the edge over the other. Before the final fist is thrown and one of the shadows falls to the ground, its owner not getting back up.
"I was weak. I wasn't the master of destruction I had been. I was a bottom-feeder. Incapable of even trying to fight with those who I had easily bested prior. Those who I had never even considered a threat, those who I thought were nothing more than pebbles beneath my feet now saw me as the pebble. Amongst that abyss, I fought once again. I fought for survival and it was harder than before. I had made myself weak, I had adjusted to a softer life. Though it wasn't just survival I was fighting for. I was fighting to revive myself, bring back to life who I really was. Not a civilized man who had no interest in petty fights. No, instead I fought to bring myself back to the man who knew what he had to do to survive. A man who could end anyone who tried to place themselves above him. It took time and effort, it took all the blood I could afford to give and then I had to take twice that. After all was said and done, I was done being a bottom-feeder. I had brought myself back to the top, looking down on the pebbles beneath my feet. It was amongst the top, conquering everyone who tried to take me down, that I realized what had happened to me. I had evolved. No longer was I the man who fought purely for survival, nor was I the civilized man who was a shell of my former self. I was beyond both of those. I was not a savage, but I had the instinct of one. I was not a gentleman, though I held the same class. I was the perfect combination of two opposites."
The video cuts back to the two hands, now wrapped in beige tape on both fists and enclosed in fists. The view falls backwards, giving us full view of the man from Manchester, Wade Barrett. He raises his fists to his face and cracks his knuckles once more before glaring forward. Dust seems to sweep away this image and we see his name printed on screen, cursive lettering, yet tattered and worn. As the screen remains still on that image, Barrett's voice is heard once more.
"My name is Wade Barrett and my barrage, my change, and my legacy...has only just begun."
---
Author: Smell The Chiken
Date: Aug 16, 12 at 8:27pm (PST)
Subject: re: Total Championship Wrestling - Roleplay Thread I
-------------------------------------------
Banner by Boomtax
Mark Henry
Heel
0/0/0
A video plays on the Titantron showing a large man in a hoodie and sunglasses driving an SUV. The camera is on the passenger side looking at the driver at a side view. A Three 6 Mafia song plays on the radio, but the driver turns it down. With his hood up and sunglasses on, the camera cannot see his face, but by his action he has shown that he is angry. Fed up. He takes a deep breath, then begins to speak his mind to anyone willing to listen.
"Yeah, I've been here before. Many times. In a new place, a new company, the title up for grabs, people fighting tooth and nail for it, making alliances, breaking them, just to get a shot at a title match. I've been there, in that match before, sometimes even winning. Why? Because I deserved it. I fought everyone, beat them, pinned them, crushed them in that ring. Yet, eventually, someone comes up, someone given everything. A spot in the company to them is a birth right, or maybe they just found friends at the right time, rubbed elbows right out of high school. I never had that opportunity. I had to work at it all my life. I made myself the biggest, the baddest, and the strongest man on the planet. I punished my body for years, suffering, feeling the burn, learning to love it. It made me strong both physically and mentally. Because I know what true pain, true suffering, true hell, is. It's working to be successful, killing yourself in the process, every damn day, and hoping that you get that chance. That one chance that could make you hit big, the once chance that can change your life. After years, after traveling the world, after winning so many medals, I was given that chance. By pure luck I was given that chance. I shouldn't even be here, but I am. After years, I finally had a chance in the wrestling world."
The man throws back his hood, revealing to everyone (that couldn't already tell) that he is Mark Henry. The World's Strongest Man. With his face shown, it is clear he is snarling. Snarling in disgust. He begins to talk again, picking up from where he left off.
"I worked for years to get where I am right now. Driving myself to an arena to compete, once again, with the hopes to become world champion, in the same car I've been driving for the past decade. It truly is sickening to think about how much I've worked to get in this position when I see all the kids backstage, knowing they've had it easier than me. Knowing that they've either had family put them in this position...





...have been allowed to stay on top for so long...




...or, even having the connections and squandering this opportunity by making a complete dumbass of themselves...





it ain't right. For me to work like this and, in comparison, come out with nothing. I'm not saying the world is against me. In fact, I'm saying the opposite. The world isn't out to get anyone. What the world does is give undeserving individuals automatic opportunities. The world puts them on top from the start. As I work my way up there, even reaching the summit a few times, I see people being placed on the highest point of this slope, not budging. That's all about to change tonight. I'm sick of seeing these same people stay on top with a belt around their wastes. I will win the title. Through pure strength, intellect, and undying persistence, I will win that damn title. And once I get it, I will not let go. Even if my only reason for holding it is to prevent anyone undeserving from winning it, I will not let go. It's a whole new game, a whole new show, and it's starring me. I can guarantee you that. People who have their sob stories and their reasons for why their best suited to win the championship: shove it. I am the baddest, the strongest, and the meanest man in this business now. And I will beat each and everyone of you down to a bloody pile of bones sticking out of your flesh. I've seen the worst this world has to offer; you haven't. I have trained for this with every given ounce of willpower I have; you haven't. And I will win the TCW World Heavyweight Championship; you won't. I'll prove it. Starting tonight."
Henry parks his car just outside the arena. The camera follows him as he opens his door, hops down, slams it, and looks up at the building. Marveling at its beauty, or maybe becoming disgusted by the thoughts of the people he will be facing at this company; it's not easy to tell. He removes his sunglasses and takes one long breath before taking his first steps toward the arena, his first steps for the championship.
---
Author: RLFierro
Date: Aug 16, 12 at 8:40pm (PST)
Subject: re: Total Championship Wrestling - Roleplay Thread I
-------------------------------------------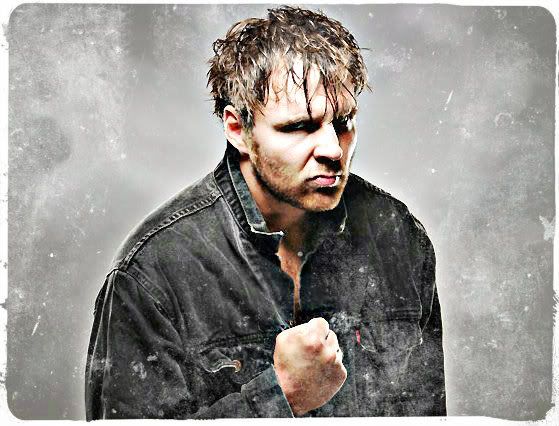 Dean Ambrose
Heel
0/0/0
The video pans to an an arena, unoccupied seats throughout it. A stage light beaming down on the center of a wrestling ring. The arena seems quite familiar, resembling the old Extreme Championship Wrestling arena, where hardcore wrestling became mainstream and wrestlers left blood, sweat, and tears. In the center of the ring, none other than the man who made his presence known earlier, Dean Ambrose. The camera zooms in on Ambrose, who doesn't even acknowledge the camera, but stares at the empty seat, the empty arena. With a look of disgust on his face, he finally glares over to the camera and begins to speak.
"

Extreme Championship Wrestling. The Hardcore Revolution. E-C-DUB. Many legends in the business came through those curtains, hoping to exceed their hardcore abilities and attitudes and become the greatest of all time. People like Chris Jericho, Stone Cold, and Rob Van Dam. The funny thing about that... RVD was successful, first person to hold the WWE Title and ECW Title simultaneously, but then took too many hits straight to the brain and lost his job. Chris Jericho was successful, the first ever Undisputed Champion. Then he started a band, wrote two books, and appeared on shitty television shows. Finally, Stone Cold. Obviously, he was successful. He brought wrestling to the mainstream, everybody and their grandmothers were wearing "Austin 3:16" shirts. Due to injuries, he was forced to retire. Do you people see where I'm going with this? Extreme Championship Wrestling ruined the careers of everybody who stepped foot into this arena!

"
The crowd doesn't take this kindly and starts to chant the old classic "E-C-DUB!" The camera panned to a couple of members in the crowd even wearing original ECW shirts, who were chanting along with the rest of the crowd. Ambrose is still standing in the ring with a look of disgust on his face, not towards the arena, but to the fans. Ambrose shakes his head in disappointment before speaking once more.
"

You sad excuses for human beings don't get it, do you!? Careers were cut short by this crap! You think it's entertaining to watch people go through tables!? To bleed from lacerations all over their bodies!? It's NOT entertaining! It's nothing but painful! Most people watch us do our jobs and say it's fake, but I'd like to see those bastards step into a ring with me! Hell, I'd like to see them on the street! I don't hurt people to entertain you! I hurt people because it's how I was raised. I know nothing else, but to bring harm to others! People like Mick Foley and Terry Funk brought me up this way! They started this "Hardcore Revolution." Well ladies and gentlemen, the "Hardcore Revolution" is OVER. I'll show you why right now.

"
Ambrose pushes the camera away and exits the ring. The camera begins to follow him up the ramp and behind the curtains. Laying on the floor right behind the curtains, was the "Living Legend" himself, Terry Funk. Terry was laying in a pool of his own blood, motionless. Ambrose glares down at Funk and then towards the camera with a sick, sadistic smile on his face. Reaching his hand into his jacket pocket, he pulls something from it. Hiding the object in the sleeve of his jacket, kneels before the bloody Terry Funk and pulls Terry by his hair, showing the world what Dean Ambrose is truly capable of. The blood still gushing from Funk's skull, Ambrose pulls the object from his sleeve, revealing it to be a railroad spike! He digs it into Funk's skull, jabbing it over and over again! Funk screams in agony before being thrown face first back into the concrete floor. Ambrose stands up, covered in his victims blood with the same grin on his face from earlier and speaks.
"

The Hardcore Revolution is over. A new revolution will make itself known very soon ladies and gentlemen. This revolution isn't hardcore... it's deadly

."
---
Author: RatedRViper
Date: Aug 17, 12 at 1:36am (PST)
Subject: re: Total Championship Wrestling - Roleplay Thread I
-------------------------------------------
Jeff Hardy
face
0/0/0
Lillian: Ladies and Gentlemen! Allow me to introduce to you.. The Charasmatic Enigma.... Jeff..... Hardy!!!!
One more shot

And then I'm over and out

I'm gonna show the none

believers what I'm talking about 

SHOT

And then I'm under and gone

I'm gonna show the none 

believers they are nothing but

wrong

One more way to make

it easy for you

Know I'm gonna make it

rough until the end

Michael Cole: OMG... Thats Jeff Hardy! We havent seen him in years
Jeff Hardy: Hahaha Thank you guys. Now then... Ive been through alot of stiff over my life.... But.... Im back baby! Im going to put my body on the line for this buisness.... Aslong as it makes you happy and i can do it. Infact.... I can do anything because.... The Extreme Always Impresses!
Jeff Hardy drops the mic as his music plays and leaves the ring
---
Author: SuperPeanut
Date: Aug 17, 12 at 8:10am (PST)
Subject: re: Total Championship Wrestling - Roleplay Thread I
-------------------------------------------
Brock Lesnar
Heel
The air was tight, suffocatingly hot. The locker room's sauna door had been left open.
He sat there staring at the contract, he couldn't be bothered to read it, in fact he couldn't really read. It claimed he still had another year fighting for
UFC
, "*bleep* it" he thought, as he grasped the top corner and tore down through the pages.
'RING RING' 'RING RING'
"Hello, it's Brock…"
"Yeah that's right, Uh huh"
"Yeah I *bleep*ing quit this shit, you cheated me out of that Silva fight, so just go and shove that million dollar contract right up your…." The phone line cut.
Brock got up and went backstage, towel wrapped around his neck, he was seen chatting to a man, with a large figure, tall and menacing looking, a true icon of wrestling.
"You going to…Yeah"
"I got it covered, any shit goes down and we're good?"
"So you're going to accept Torres' offer? That's one hell of a contract"
Brock leaves the man in the shadows and turns to cameras uttering the words:
"I'm here to stay this time, F-5 style" before entering the door with a metallic GM plaque bolted on the front.
---
Author: Disenchanted
Date: Aug 17, 12 at 3:25pm (PST)
Subject: re: Total Championship Wrestling - Roleplay Thread I
-------------------------------------------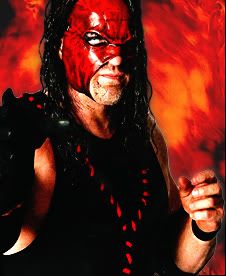 Kane
- - - - - - - - - - - - -
A dark, damp, mouldy room is the setting that is thrust upon us through the camera lens at this time. It seems almost like a disused arena boiler room, but... something isn't right. As the camera slowly pans across the room, something shuffles past the lower portion of the shot, causing the camera-man to sharply move the camera towards the movement, but the darkness prevents anybody from seeing what exactly the source is. Slowly, cautiously, the camera returns to facing ahead at shoulder height, but quickly the view is obstructed by a large, dark figure which causes the cameraman to take a step backwards in surprise. The darkness prevents the viewer from seeing exactly who it is, but the sense of hearing was never stronger, as we hear a several deep breaths emerging from the figure, seeing the shape move ever so slightly with every inhalation of oxygen. Outside of the heavy breathing, a few drops of water falling from the ceiling to the ground can be heard, before being interrupted by the sound of heavy footsteps which very slowly make their way towards the camera. The figure gets larger and larger as the silhouette approaches, and the light from the camera allows us to catch a glimpse of the masked face of the man, though he abruptly turns his head to the side so that we're left with a profile shot of a man who is recognizable to any wrestling fan of the last fifteen years... The Big Red Machine; Kane. An evil smirk can be seen formulating on the side of the face that the viewer can see, before the monster slowly turns his head back towards the camera so that he is glaring down the lens directly with his dark, piercing eyes.
Kane: For so many years I've been living in the shadow of somebody that everybody has told me is better than me. There's one person who has always had the better of me, every single time we've tried to settle our differences, I've come up short. I've spent over a decade living in denial, refusing to accept that there's nobody who can help me end this demon's reign of terror, I have to do it for myself. I need to understand that it isn't bad luck, it isn't some kind of power from beyond the grave, or creatures of the night. It's me not being able to understand that I'm not yet what I can be, I need to embrace the deepest, darkest part of my soul and my being, and I need to let any form of conscience and care go. I need to do what I have preached for people to do for as long as I can remember, and I need to embrace the hate.
Slowly, Kane lifts his hand up to his forehead and sweeps his long, dark hair out of his face and over his head so that it rests on the back of his neck. The smirk slowly disappears from his face, and his eyes begin to narrow as he thoughtfully ponders his next few words.
Kane: Nobody has ever been able to understand how two brothers from one parent have been able to become what they are. Two monsters, fighting each other for as long as they can possibly remember. A father switching sides at every turn, playing his incredible little freaks against one another whenever it suits him. And yet, time and time again he's been left proud of his wonderful Undertaker, and disappointed and hateful of his sick, twisted younger son. The son he wanted dead so much that he attempted to burn him alive. That man is the sole reason we are how we are today, a couple of sick, sadistic, twisted freaks of nature, that just want to cause pain and suffering to everybody around us in an attempt to make them understand even just a little of what we went through as children. And now finally after all these years, I've finally found the key to making myself what I should be. I've managed to center my thoughts, and I've discovered how to channel my hatred in one direction. I'm better, and I'm stronger than my brother, and I'm going to prove that. All I can say is that anybody who gets in my way is going to be extremely sorry, because I'm not going to stop embracing the hate, and enjoying the violence, and causing as much suffering as I possibly can, until once and for all I've proven that I am better than my Brother is.
Kane slowly begins to smirk again, before breaking into a chilling laugh as the camera fades to black.
---
Author: Metallica
Date: Aug 17, 12 at 7:03pm (PST)
Subject: re: Total Championship Wrestling - Roleplay Thread I
-------------------------------------------
CM Punk.
Tweener.
0/0/0
As the camera's cut back to the arena, which shows the work crew preparing for TCW's debut show within the next few days, the camera zooms to the titantron, which appears to have a blank uninteresting screen, a split second later a static sound is heard and a logo with a message appears on the screen flickering around on a black background, this logo looks very familiar within the wrestling world, it bares a clenched fist in the colour red and is holding a lightening strike, on the back of this clenched fist is an 'X' and the message along with it reads "This is a message bought to you by CM Punk". The message slowly fades out and the cameras cut backstage which the same logo appearing on a white background, at the cameras zoom out a figure is stood there, short hair, beard, arms folded and an arrogant cocky smile on his face, this figure would be non other than CM Punk!
Punk unfolds his arms and slowly tilts his head to look up at the ceiling, he's contemplating what he wishes to say and address to the TCW locker room and any of the fans around the world, after a few seconds, he tilts his head back down and begins to speak:
"Ladies and gentlemen, for those of you who do not know who I am, my name is CM Punk, I was born and raised in Chicago and have accomplished many wonderful things in my life, I have held major titles in other promotions and live a straight edge lifestyle, for those of you who maybe uneducated, this means I do not poison my body with drugs, I do not smoke and I also do not drink, But let me not go on and on about my lifestyle because there maybe some of you who just wouldn't understand what it means to be straight edge. Now let me move on to some more important things, like for one, I actually have no idea who and nor do I care for that matter, is apart of the TCW roster because when you can stand here and say, you are the 'Best in the World' you don't have to worry about who your first match, second, third, oh it doesn't matter which match it is, the end result will always be the same and that is me showing you why I am the best wrestler in the world today."
CM Punk takes a little breather as he paces around in his white t-shirt and jeans and what appears to be in a locker room, stroking his beard, he looks down at the floor with a frown on his face. Punk stops and grins, just when it looks like he's about to say something again, he points towards the camera, grins some more and puts his index finger up, turns round and shows the world the back of his t-shirt that reads "Best in the World", afterwards, Punk turns back around towards the camera with a slight frown on his face again and begins speaking some more:
"You know, these words on my t-shirt isn't what some of you would call a 'gimmick' or some sort of phase that I will grow out of, because to be quite honest with you I could be a so called 'face' or a so called 'heel' or whatever it is you people label us these days, I will always be that same guy, outspoken, brutally honest and damn true to my word and that's why as of now, I will show everyone that I will be the next world champion, forget all these other so called wannabes that are here in TCW, I am CM Punk and I am here to make things interesting, entertain you the way I do best, dropping pipe bombs and being myself. I don't need flashy pyrotechnics or to dye my hair to stand out from the crowd and make me look like a superstar, ugh! A superstar, that was the other company right? I am a wrestler and you are going to get my 100% every-time to put on the best wrestling matches you have ever seen. My name is CM Punk and TCW, are you ready for what is to come? You had better be..."
As CM Punk utters those last few words he smirks at the camera and walks away, the camera turns around and slowly fades out back to the titantron which starts the static music again, CM Punks fist logo appears back on the screen with a slightly altered message this time around reading "This was a message paid by CM Punk".
---
Author: CHKFLIP
Date: Aug 18, 12 at 1:04am (PST)
Subject: re: Total Championship Wrestling - Roleplay Thread I
-------------------------------------------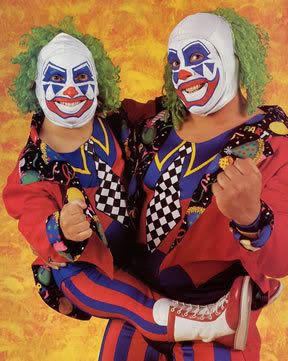 THE DEBUT.
Exordium;
Total Wrestling Federation -
insidethecircustent.blogspot.com
Hi kids!
Do you like violence? I think it's a bit silly, but it's the business I know and love. There can't be any victory, any glory, very much of anything without violence.
Just ask Al Snow.
I digress; Total Wrestling Federation, spear-headed by the great Eve Torres as General Manager of their show WarZone! Somebody forgot to hit the space bar on that one, but this carnival enthusiast isn't judging anyone.
Why TCW? Why wrestle at all when you're a living legend of my status? This world needs something it lacks that I don't; happiness. These guys are always so angry with one another... it's outrageous! How can you get so damn angry about something? I suppose that just means they're passionate, but I think there are some underlying problems that I can help them solve. Think of me like an anger management councellor and all these guys are my patients. Some of them are very large and in charge so they won't take to my methods. And that's okay! It'll just take extra tender love and care from me, the Doinkster, before we can make a breakthrough and really get somewhere.
Then there are some guys that just do the wrong thing. Lets take Rob Van Dam for example's sake. RVD 4:20? Is that something you should be flaunting when your fan base generally consists or a massive amount of children? Sure, it's not meth, but marijuana is still a drug and still illegal (mostly)!!
I mean, I smoke, but that's because I have glaucoma. Not because I'm a stoner.
The other side of substance abuse is alcohol... and boy, when people think about drinking in the wrestling ring, they think about Stone Cold Steve Austin. They might think about Sandman but, really, who thinks about Sandman anymore? Lets not get off topic; if marijuana is bad then alcohol is definitely worse. Cirrosis of the liver, hello? And it's so unpleasantly smelly. What's the point? If you need substances to be happy then you really don't know the definition of true happiness.
And I'm going to bring it to all of you.
Scene;
In the GARDEN!
We see our face-painted heroes walking up to the first stop on WarZone's list, Madison Square Garden. Doink has a huge water gun in hand but the look on his face gets less and less excited. The two are making what looks like their second or perhaps even third trip around the arena. Dink is shaking his little midget head with one hand running through his rugged green dreads. He has spent the last ten minutes trying to explain to the very aloof Doink that there isn't an actual garden anywhere near the arena. There are a couple trees, but that's really it. Doink seems dedicated to finding the garden so he can go apeshit on the plants with the water gun he just purchased from the local WalMart. Doink makes it to the front door and stops to sit on the curb of the concrete looking rather defeated. Dink puts his hand around the sad clown.
Dink:

It's alright, Doink. You can always use the gun for other things. I'm sure there will be plenty of opponents that could use a good squirt in the face.



Doink:

Why is it even called a garden if there isn't even any shrubbery? More like Madison Square of CONCRETE if you ask me. Sheesh.



Dink:

Hey! Here comes Michael Cole. I'll goad him over here and you squirt him with the gun. It'll be fuuuuun...
Dink rushes out of sight and earshot. The camera tilts to watch the vertically-challenged manager hobble over to Michael Cole. Cole was clearly on a cell phone and wanted nothing to do with Dink but it was very apparent that this manager wasn't taking 'no,' 'go away,' or 'I will sue you' for an answer. Michael rolls his eyes and dismisses his phone call. He pockets the phone and walks over to Doink just in time for the clown to jolt up. Michael's eyes go wide as Doink unloads on him, getting water all over the cheap polyester suit that was classic Michael Cole wardrobe.
Michael Cole:

Oh, come on! This couldn't have waited until we were on the clock?



Dink:

Wasn't that fun, Doink?
Doink smiles and nods, pointing the gun at Cole again as the announcer throws both hands in the air to block what he thought was going to be another onslaught of water all over what was probably his most expensive suit.
Michael Cole:

Wait a minute!



Doink:

It's only a little water, Michael. Are you going to melt like one of the witches on "Wizard of Oz?"



Michael Cole:

*inaudible grumbling*
The camera follows Michael Cole as he walks away. In the distance you notice the soaked announcer walk past Ron Simmons. Simmons looks from Cole to Doink, then back to Cole.Fade to black.
---
Author: StraightedgeXSavior
Date: Aug 18, 12 at 6:46am (PST)
Subject: re: Total Championship Wrestling - Roleplay Thread I
-------------------------------------------
The TCW cameras return back to the ring as a annoying loud voice is heard over the pa system in the arena.
"EXCUSE ME!"
The familiar voice says as the crowd in attendance start to boo the familiar voice. As the crowd boo though, the familiar voice starts again.
"I SAID EXCUSE ME!"
The crowd starts to boo louder as the familiar voice comes walking out from the back, to show themselves. Vickie Guerrero comes walking out with her "Cougar" necklace hanging from her necklace, wearing cheetah print and holding a microphone.
"Ladies and gentlemen, please help me welcome the future face of TCW, the "Show Off" Dolph Ziggler!
The crowd starts to boo as Dolph Ziggler's theme song "I'm Here To Show The World" comes over the speakers and the "Show Off" comes walking out from the back, dressed up in a red and black suit. Ziggler stops at the top of the ramp and turns around, then doing his signature taunt at the top of the ramp, slicking his blonde hair back. Then continuing his way down to the ring, as the live crowd in attendance is still booing Vickie Guerrero and himself. Ziggler gets onto the side of the ring and holds the ropes open for Vickie to get in then he gets in grabbing a microphone off the steel steps outside.
"It seems like things won't be different then there were when I was at the other place. Your all still booing me, When I arrived here earlier, I was in the back and saw some old faces, and I have also saw some new faces. And one of those old faces I saw was, Jeff Hardy. Really? Jeff Hardy is here. didn't you die from drug abuse like 3 years ago? I don't even know how you passed the drug test to get into this business. Jeff I'm officially calling you out right now. On the first show of TCW, why don't we make it officially right now! Jeff Hardy Vs Dolph Ziggler!"
The crowd seems to like that idea and starts to chant "Hardy" As the cameras float around the arena showing little kids and even some adults wearing there Jeff Hardy attire.
"You people don't get it do you? Jeff Hardy doesn't have what it takes to beat me, I am the "Show Off" I am one of the most hardest workers ever in the Wrestling business. Here in TCW will be different then my past businesses I have been on. I will win the World Heavyweight Championship, and I will make sure my reign will last long then nine minutes."
Ziggler pauses and pulls the microphone away from his mouth. As the crowd stops chanting "Hardy" and begins to chant" Ziggler Sucks" Ziggler then moves the microphone back up to his mouth.
"Later....marks!"
Ziggler then drops the microphone and exits the ring with his theme song playing over the speakers in the arena as cameras fade to black.
---
Author: RatedRViper
Date: Aug 18, 12 at 8:28am (PST)
Subject: re: Total Championship Wrestling - Roleplay Thread I
-------------------------------------------
Jeff Hardy: Woah woah woah. Hold it there big boy. You come out here running your mouth and saying you want to fight me? Ha. Ive held more gold than the price of your haircut!
The fans chant "Hardy" asloud as they possibley can
Jeff Hardy: And you start talking about my past? I'll admit it. Ive been through trouble before, but i am still wrestling im better than ever! Now i accept your challenge, but remember this. Thid is my body, ill admire it, etertain it...... And put you through a table with it!
Jeff hardys theme song, Ressurected, plays as Jeff drops his mic and leaves the ring
---
Author: the_REAL_zwarrior
Date: Aug 18, 12 at 9:41am (PST)
Subject: re: Total Championship Wrestling - Roleplay Thread I
-------------------------------------------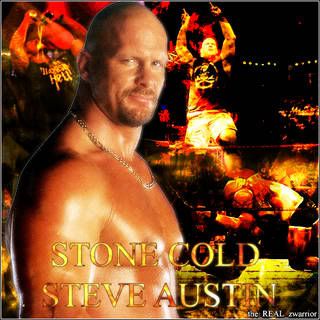 ---
With the main "War Zone" theme playing in the background, TCW cameras cut backstage to a brown-painted door just inside Madison Square Garden. It's a well lit hallway, given that the garden has been around for so long. It sticks out prominently against white concrete walls.
Cole:
We're back live on TCW War Zone and…what the?
Tazz:
What's goin on?
There is an absolutely enormous pop as the door opens, revealing the darkened skies of a cool summer New York Night. Into the arena steps none other than Stone Cold Steve Austin, dressed in his signature cameo Hat and Jacket to go with his jean shorts. He carries his black duffle bag at his side, a seriously pissed off look on his face.
Cole:
Oh my gosh, it's Stone Cold! Stone Cold Steve Austin is here!
Booker:
Aw man. BUIDNESS HAS OFFICIALLY, PICKED UP!
The cameras continue following Stone Cold as he heads to his dressing room. He is viewed from below, the giant white word "WHAT?" present on his chest. He looks focused, determined, and poised as the cameras cut away.
Tazz:
Boy you said it, Booka. Who know what kinda impact tha Rattlesnake is gonna have here tonight!
Cole:
Your guess is as good as mine, but if Stone Cold is here in TCW, than anything, and fans I do mean anything, is possible!
---
Copyright Neo Era Media, Inc. 1999-2016.
All Rights Reserved.