Author: Ecto
Date: Oct 30, 08 at 8:16pm (PST)
Subject: re: Graphics Resources & Articles
-------------------------------------------
ImageSorter is an image browsing application, which allows an automatic sorting by color, date taken, name, or size.



The idea of ImageSorter is to find images of which you remember how they look but you forgot in which folder they were. If one or several folders are selected, all images from these folders will be visually arranged such that similar images are close to each other. In this sorted display it will be much easier to find a particular image. Selected images can be copied, moved or deleted (right mouse click).
ImageSorter does cache thumbnails and sortings, therefore after images have been loaded once, everything will be much faster.

The current version of ImageSorter is 3.0 BETA 3 for Windows and V2.0.2 for Mac OS X. ImageSorter 3 indroduced an Internet image search (Yahoo! and Flickr) and the possibility to search for similar images on the local disk or the Internet. The software profits from a greatly improved stability and run-time performance. Furthermore quite a few suggestions made in the forum have been included. See the change log for a detailed list of changes.
---
Author: Ecto
Date: Nov 1, 08 at 8:59pm (PST)
Subject: re: Graphics Resources & Articles
-------------------------------------------
Creative Suite 4 is about to be released. But from what I'm reading of it, I think I'll stick to CS3 for a while yet. Those lucky enough to have received early BETA releases (alas, not me) have reported a few minor improvements, as you'd expect. But with Adobe's hefty upgrade bill, it hardly seems worth it. Which brings a whole new angle to the upgrade/not upgrade argument. When is it advisable to upgrade, and how long is too long to wait.
One of the biggest expenses for any lone designer is software. Creative Suite, although there's a great saving by buying the bundle, is still not cheap. But unlike spending money on plant or equipment, which can pay for itself over the years, there seems to be a major software upgrade almost annually.
Every time a new version comes out, there are many emotions running through my head, usually tempered with more pragmatic considerations.
For one thing there is the eagerness to find out what's new. Then there is the urge to be up with the latest innovations. Nobody likes to be saddled with an 'old model'. Finally there is the feeling – if an upgrade is delayed – that others are enjoying benefits that you, yourself, are missing out on. Or in other words, while you're still toiling away for half an hour performing a regular function in your software, your opposition can do it in five minutes because… she upgraded!
...
---
Author: Ecto
Date: Nov 6, 08 at 10:58pm (PST)
Subject: re: Graphics Resources & Articles
-------------------------------------------
Adobe Exchange
Download hundreds of easy-to-install extensions, time-saving functions, code and more.
Don't have a lot to say as it's pretty clear. Adobe Exchange is a great resource for filters to 3D shapes to nearly anything you could possibly want for any of their products. And because the extensions are user created they're constantly updated and releasing more. Keep visiting for goodies!
---
Author: Ecto
Date: Nov 10, 08 at 3:55am (PST)
Subject: re: Graphics Resources & Articles
-------------------------------------------
30 Ultra High-end Photoshop Tutorials
Ever drooled over the artwork created by Photoshop masters like Nik Ainley and Greg Martin? Drool no longer, because with the help of these 30 tutorials you can create high-end digital artworks and effects to rival any Photoshop legend.
---
Author: Synergized
Date: Nov 10, 08 at 6:02am (PST)
Subject: re: Graphics Resources & Articles
-------------------------------------------
Those look amazing Ecto. I look forward to trying them out soon. Thanks for the find!
---
Author: Ecto
Date: Nov 20, 08 at 3:02am (PST)
Subject: re: Graphics Resources & Articles
-------------------------------------------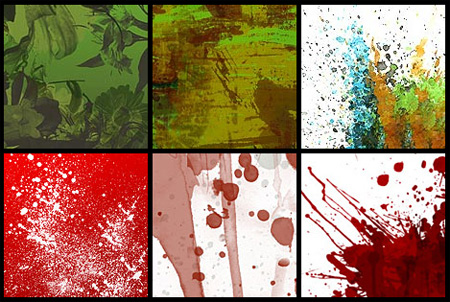 4089+ High Quality Free Photoshop Brushes
Much in the way Photoshoptuts works, Toxel contains burshes for Photoshop itself, web design concepts and ideas, and reviews techy gadgets and the sort. Great website to put as your homepage to check out the articles every day. Definitely recommend.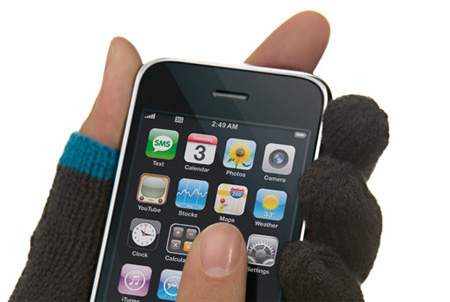 ---
Author: Ecto
Date: Nov 21, 08 at 5:35pm (PST)
Subject: re: Graphics Resources & Articles
-------------------------------------------
Logo Faves, a logo design inspiration site. A collection of best designed logos around the web is showcased in Logo Faves. we don't want to be like other Logo repositories,our idea is to bring you all the best of best logos
Our working methodology is open to all, ie., we filter through lots of the designer portfolios over everyday and catalog the greatest logos out here. We pride ourselves on having a huge selection of inspiring logos - perfect for getting the spark of creativity going on and on.
Suggest a Logo
If you are a logo designer and can produce the best fit profile, please let us know!
If you see a Logo that inspired you and like to suggest us.All you have to do is to fill the 'SUGGEST A LOGO' form.please be sure to add designer name and website, logo without details will be deleted
Why submit a Logo?
'BE AN INSPIRER AND GET INSPIRED' together we can bring the logo and logo designer to spotlight
---
Author: Guugley
Date: Dec 23, 08 at 10:17pm (PST)
Subject: re: re: Bookmarks
-------------------------------------------
Novermber 21st?
Somebody's been a lazy boy, Nate.
---
Author: Ecto
Date: Dec 26, 08 at 1:28am (PST)
Subject: re: Graphics Resources & Articles
-------------------------------------------
I've been kinda' busy. That and there haven't been many good ones recently. =/
"Lighting effects are often used in modern web design to give a site an interesting and different look. Several months ago I published 40 Photoshop Tutorials for Lighting and Abstract Effects, which includes plenty of tutorials that can help you to get this type of look in your own work. Now, I'd like to share this gallery of sites that are putting those techniques into practice."
This is perfect for Graphic Designers, too. Even graphic designers are required how to know web site designs.
---
Author: Sayyed
Date: Dec 26, 08 at 7:00pm (PST)
Subject: re: Graphics Resources & Articles
-------------------------------------------
Hope im doing this right, but...
Abduzeedo.com
This is a great website that features many tut's and daily inspirations. It gathers a lot of graphic and photography stuff through out the web and compiles it in specific articles. they also have many great tut's from themselves and wallpapers from them and many other great websites. Highly recommended, even if you don't want to read tut's, they have cool articles
---
Author: Antguy
Date: Jan 6, 09 at 5:25am (PST)
Subject: re: Graphics Resources & Articles
-------------------------------------------
I find Devientart a great place for GIMP brushes.
well this section anyways...
Click for Brushes!
Search through and find somethin' good
---
Author: Ecto
Date: Jan 7, 09 at 9:41pm (PST)
Subject: re: Graphics Resources & Articles
-------------------------------------------
Looks good to me, LPF!
"Shiny and glossy design elements are now officially outdated. Just like retro is becoming trendy again, grungy look appears to rapidly gain on popularity. And there is a damn good reason behind it. In our everyday environment we're unlikely to find ideal geometric forms or pretty shadow effects as they are manifested by glorious Web 2.0-designs. The reality is different, and Web is definitely not an exception here.
Therefore designers often tend to explore the less ideal and more realistic design solutions which reflect the world we're living in more accurately and precisely. Result: such elements give the design a more realistic, genuine look, a look one would actually expect in real life.
In such grunge designs dirty stains, torn images, "broken" icons and creased pieces of paper are as popular as hand-drawn elements and dirty textures. The main purpose of hand-drawn elements lies in their ability to convey a personality and an individual note. And dirty textures are often used as background images for navigation menus, photos and overall layouts. Usually these elements are regular objects from our daily life, replicated in their real form without any glossy effects.
..."
---
Author: Guugley
Date: Jan 7, 09 at 9:43pm (PST)
Subject: re: re: Bookmarks
-------------------------------------------
I still quite like shiny and glossy things and it's rare I see a grunge piece which appeals to me.
*bleep* this shit.
---
Author: Ecto
Date: Jan 7, 09 at 9:44pm (PST)
Subject: re: re: Bookmarks
-------------------------------------------
GTFO GUUGLAME
---
Author: seafarer456
Date: Jan 22, 09 at 8:38pm (PST)
Subject: re: Graphics Resources & Articles
-------------------------------------------
At CreativeContact.com, an
animator
or designer can...
* Build stellar animation and design resumes with our sophisticated and interactive resume editor. Sell yourself to the people who can build your reputation.
* Create professional galleries without giving up the rights to your work. Our full-featured accounts offer exceptional e-commerce and marketing tools to help you develop an audience.
* Use our unique Collaboration Space. New animators can join larger projects to learn the profession. Established animators can take advantage of the advanced project management tools in our full-featured accounts.
---
Copyright Neo Era Media, Inc. 1999-2016.
All Rights Reserved.