hideOriginal Post
Nov 22, 04 at 5:09pm
Zombie Shuffle
---
Thread Recap
(last 10 posts from newest to oldest)
Jan 26, 14 at 10:17am
Sweet Johnson
---
Jan 26, 14 at 10:16am
Sweet Johnson
---
My cj looks all muscle stamina 100percent
Mar 3, 13 at 6:07am
cerrias0
---
This is my CJ at Madd Dogg's Mansion.

Feb 7, 13 at 2:33pm
CMPSN
---
this is mine and trust me it looks good. like a ghetto hustler with a bit of cash.
hair: BALD
top: ROCKSTAR SWEAT
legs: GREY SWEAT PANTS (from 1st shop)
shoes: HI TOP KICKS (from 1st shop)
chain: LOS SANTOS CHAIN
muscle needs to be just under 3 quarters full.
and occasionally i wear a BLACK SKULLY with this.
but being bald sure as shit makes him look hard
Nov 21, 09 at 3:57am
Vid Gamer
---
you also got girlfriend uniforms
Nov 18, 09 at 10:06pm
TruthHunter20
---
I never realized there were so many different clothing options to choose from...
Nov 17, 09 at 11:36pm
Vid Gamer
---
Nov 17, 09 at 10:03am
TruthHunter20
---
My CJ has been through a lot of different phases when it comes to fashion...
Back in the GROVE STREET DAYS
I kept it street with the all green and green rags...
Then there was the ElVIS haircut and that's when the Grove Street thugz lost a lot of respect 4 me...
Lost the Elvis hair, picked up a lot of money, forgot what Grove Street even looked like...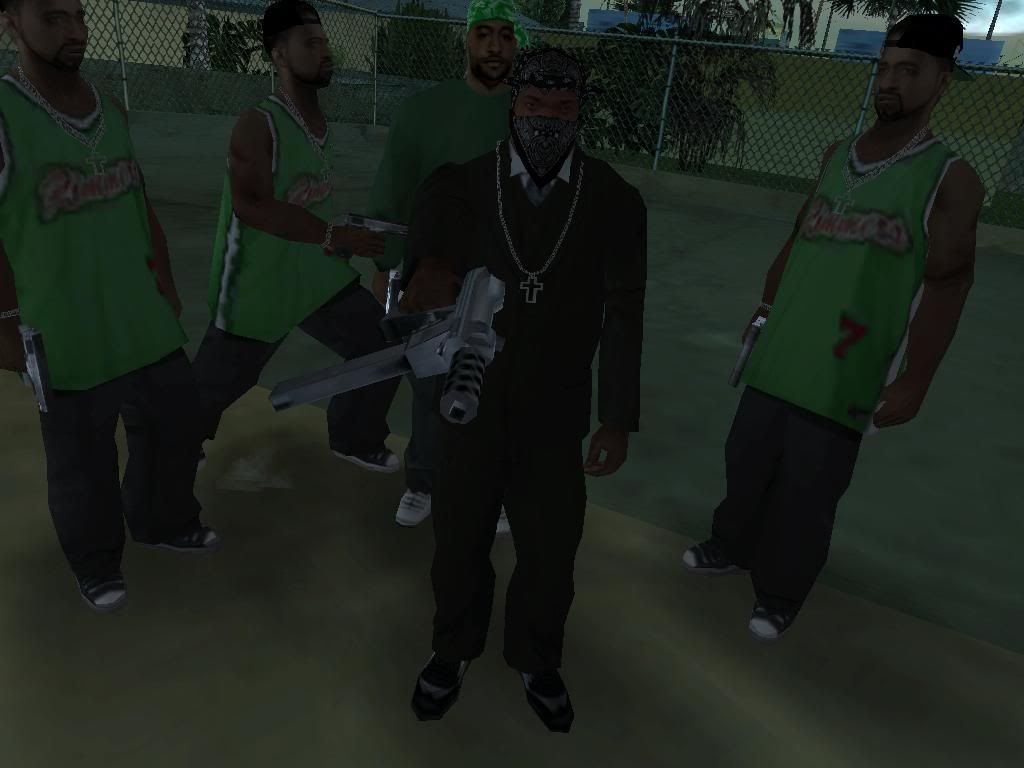 Nov 12, 09 at 5:05pm
Infurno
---
My CJ;
Blonde cornrows,
White tank top,
Beige camo bottoms,
White trainers.
Rekon it looks alright tbh
50th Post
<3
Nov 8, 09 at 7:00pm
Vid Gamer
---
same as braden but with blonde corn rows and tweed tux legs and torso with same necklace
Powered by neoforums v3.0.0b
Copyright Neo Era Media, Inc. 1999-2017