hideOriginal Post
May 1, 03 at 8:16pm
BUSTED
---
This is a picture thread, for pics only.
If you wish to comment on someone's pictures,
please use the General Discussion thread
or PM the person. Posts without pics will be deleted.
If you need help with posting a picture,
please review this help thread.
General Help
You have to scroll down to find the part
that teaches you to post a picture.- BHW

Here are my cats
Cleo and Sly




The proud Father with his kittens






This message was edited by Blackheartedwolf(moderator) on May 06 2003.
Thread Recap
(last 10 posts from newest to oldest)
Apr 13, 14 at 4:56am
carous Elambra
---
Here is a two months old pictures of a dog I owned. He is a Kangal dog. I don't own him anymore because he went to the farm. Also there is a rabbit, I don't own that anymore. The rabbits names was Dylan and the dog was called Aslan. I figure he is now about 8. He will be 6 foot + and a lot to handle - his new home has lots of extra running around space.

Also here is my budgies I owned. One was called Lemon and one was called Lime. One died and the other was given away to a farm.

They didn't have clipped wings.


Jul 13, 13 at 3:28pm
Kingy
---
First one is Kirby and the second is Tigger. I think I've posted them here before, but here's an update.

Kirby just turned 9 and Tigger will be 7 next April. Both still as energetic as can be!
Jul 8, 13 at 9:18pm
PokeMasterStar100
---
Willow Vampire helen786
Oh, gosh, I'm very late. Thanks... Kitty Kitty's dead now... he was an outside cat, ran away about 3 months ago after we moved, and we found him the other day... He was sick, blind in both eyes, couldn't smell, and had been poisoned with antifreeze... he had to be euthanized.
Apr 11, 13 at 5:54am
Willow
---
Your cats are absolutely adorable,
PokeMasterStar100
.
So here are my Australian hermit crabs, Mrs Bergerac: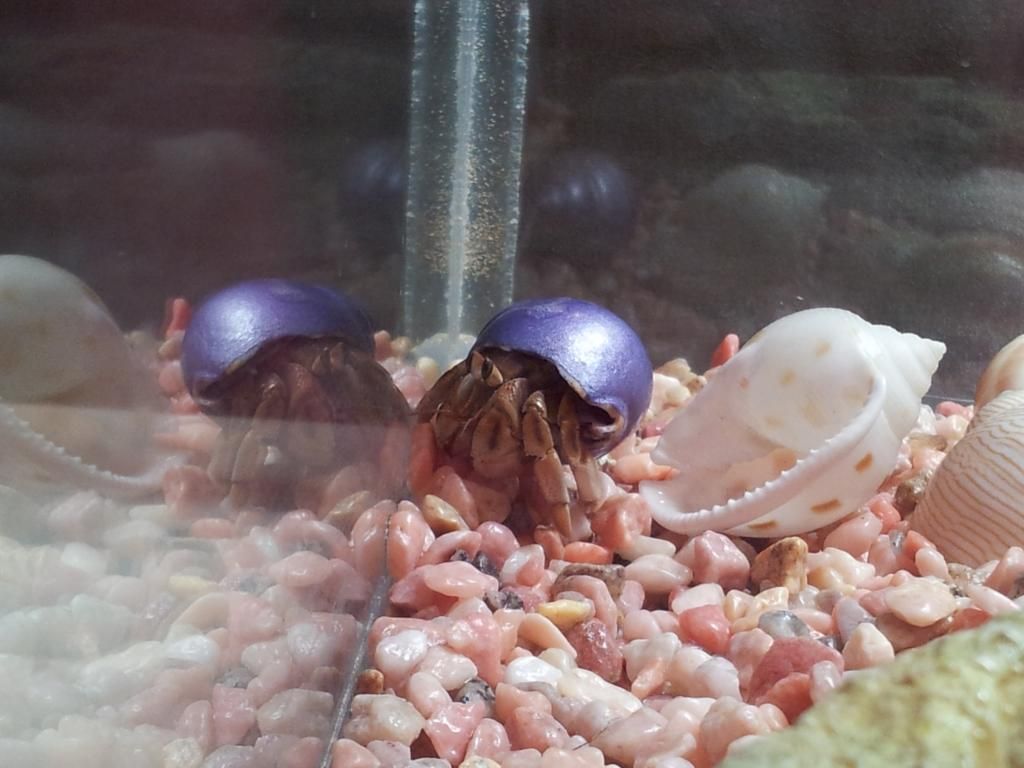 and Citizen Snips: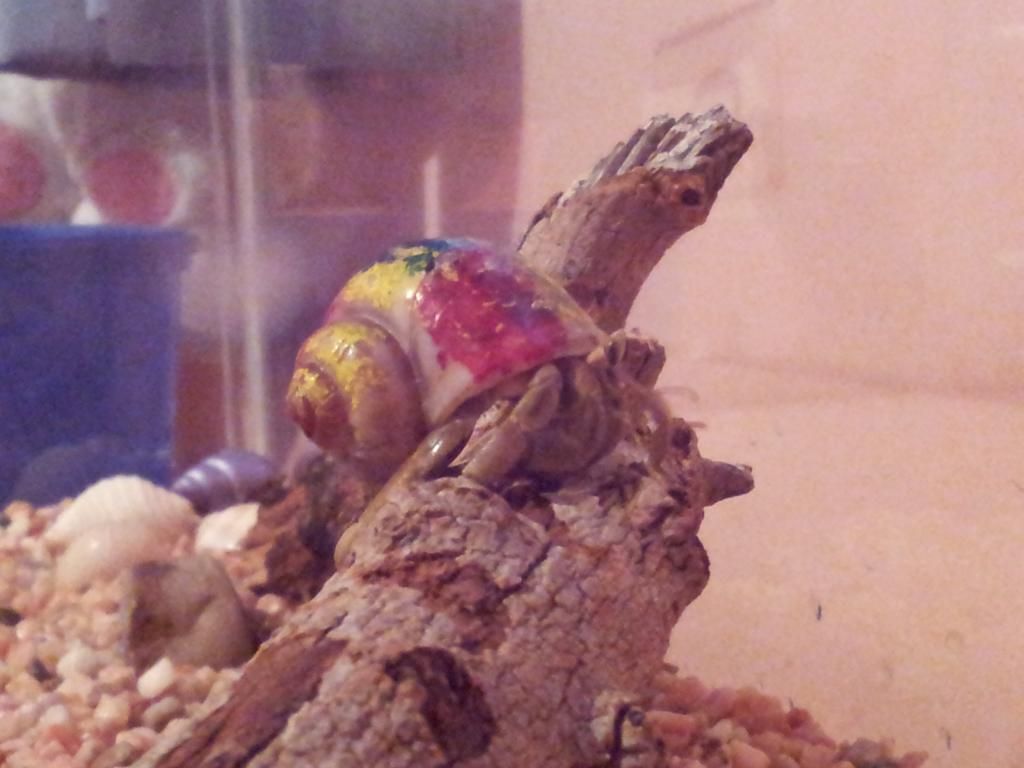 Mar 19, 13 at 9:21pm
perpetuallypets
---
Showing off your pet means that you are grateful for their existence. A good owner will always have its pet treated like a family member. I hope I could show you what are mine

Feb 28, 13 at 12:04am
helen786
---
quote PokeMasterStar100


I haven't posted here before, I don't think... well, I have a video of one of my cats....

Your cat is cute.Sierri's style is awesome

Feb 6, 13 at 4:18pm
walnuts
---
Had a bit of a health scare with my Golden Retriever Harry yesterday - collapsed after falling down some stairs. Anyway, this is us picking him up from the vet after some x-rays and apart from some arthritis (he is going on 12 this year), he's feeling great which is a relief. You'll notice he has bloodshot eyes - he's on the doggy equivalent of morphine, so he is as high as a kite in this picture lol.
Nov 23, 12 at 2:54pm
PokeMasterStar100
---
I haven't posted here before, I don't think... well, I have a video of one of my cats here, and here's pictures of my two cats that live with me, Sierri and Kitty Kitty Kitty. Rockit lives with my grandparents because we just can't have that many cats here.



I think here Sierri is saying "leave me the f--- alone". xD



This is her son, Kitty Kitty Kitty. I don't think he really gives a damn for pictures. xD
Sep 11, 12 at 8:50pm
Paranoid Android
---
Meet my 2 month old Yorkie, Marlee.

Jul 24, 12 at 7:36pm
Lorx
---
Dead links.
Dynamite
what did you break?

Powered by neoforums v3.0.0
Copyright Neo Era Media, Inc. 1999-2016