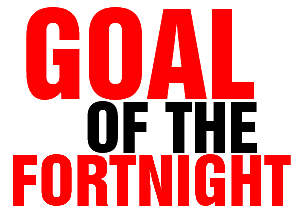 Hello guys, welcome to Goal of the Fortnight. All you have to do is save your best goals from Fifa 13 and send them in.
If you dont know how to send in a clip, look at this -
Entry Rules
You can only enter a maximum of two goals per fortnight.
You cannot send in a goal you already have a previous fortnight.
Goals must be on professional or above.
Name your goal.
Voting Rules
Voting will start after the given deadline.
You may vote for a maximum of 2 goals.
You cannot vote for yourself
To vote simply PM me here before the deadline given.
When voting, please state the name of the member who entered it and the name of the entry.
If you vote for 2 entrys, put them in order of preference, as your first vote will get 3 points, your second vote will get 1 point.
If this is successful, at the end of Fifa 13, I will add up all the points, and see who is the best at scoring great goals!

---
Deadline for entries this fortnight - 24th September 9:00 pm

I thought I would open this for the demo, so hopefully you can save highlights on the demo.