Okay, so a while ago, about a year ago actually, I built my first computer. It was a huge achievement for me, I had been wanting to do it for MANY years. Of course I had some errors and issues but after a year they are all fixed! However just about 3 weeks ago I noticed something weird showing up on my list of drives. The normal HDD and DVD were showing up but suddenly there appears to be a new blu-ray drive! Now I know I don't have one installed, but apparently my computer thinks there is one attached.
Here is a picture of my drive list taken from SIW.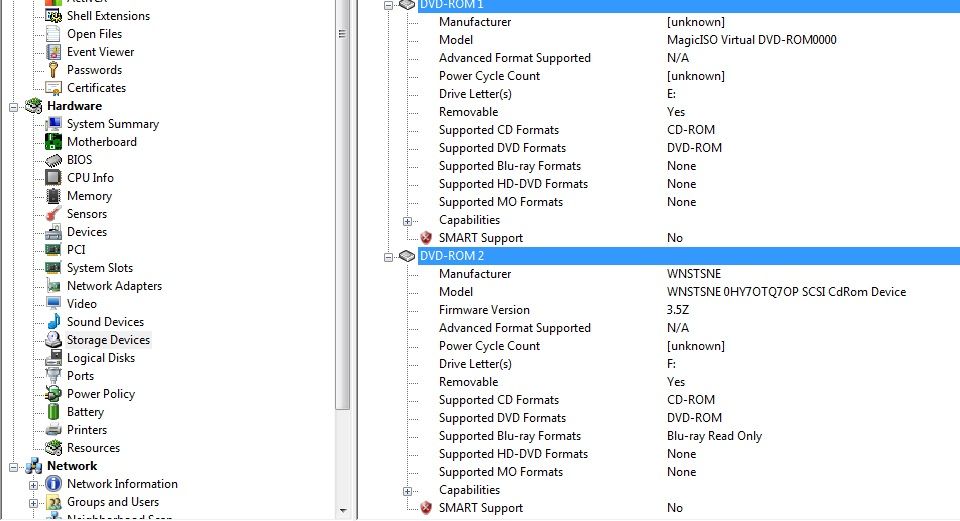 Just for laughs I put a bd disc into my computer to see what would happen and there is not even a recognition of it being there is windows media and (for laughs) corel bd software says that the disc is corrupt.
Okay so I ruled out the possibility that my dvd drive can handle BD discs, so now the questions is, why is there a bd drive installed on my computer? Any ideas?