Thread Recap
(last 10 posts from newest to oldest)
Jul 28, 12 at 4:37am
Intoxication
---
A little video to show them Angel Swimsuits in action....=)
Jul 27, 12 at 5:55am
Darkness_reborn
---
Preorder Bonuses:
Gamestop: DOA Angels Swimsuits for Kasumi, Leifang, and Hitomi
Amazon: DOA Devils Swimsuits for Christie, Tina and Ayane
Jul 24, 12 at 4:33am
advent kid
---
You can already preorder this from
Ebay.
Will be getting this when it comes out at my local game retailer.
Jul 21, 12 at 8:38pm
Intoxication
---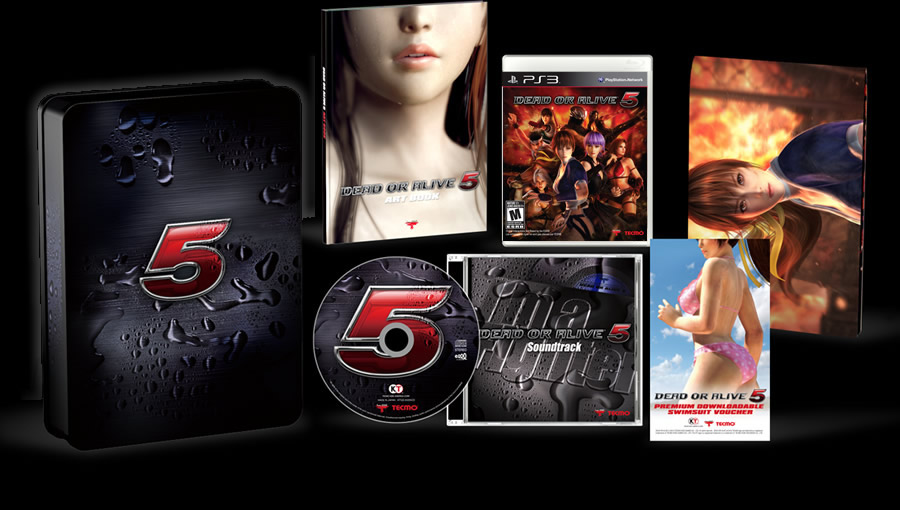 Available exclusively at selected retailers, the Dead or Alive 5 Collector's Edition includes sensual swimsuits for female characters and a deluxe set of both physical and in-game items in a sleek metal case. Available at launch, the Collector's Edition will give Dead or Alive fans the ultimate DOA experience!



Dead or Alive 5 Game

Premium Embossed Steel Case Packaging

Exclusive Hardcover Art Book

Premium Swimsuit Costumes for the full cast of playable female characters in the game

Official Game Soundtrack CD

Dead or Alive 5 Poster
I think I'll stick to the standard edition.
Powered by neoforums v3.0.0
Copyright Neo Era Media, Inc. 1999-2016