hideOriginal Post
Feb 17, 12 at 1:26am
RazeHell
---
Because we don't have one yet.
The goal of this thread is to gather all of the information about P+NA into one place. I'll add to it when I learn more.
Also, feel free to post anything you feel should be included and I'll add it.

---
General Information
---
Videos
Thread Recap
(last 10 posts from newest to oldest)
Mar 16, 12 at 7:42am
Hearts
---

*know

I though Bushou were trainers from the beginning? Since they were always paired up with a Pokemon.

Anyhoo, I am really loving these Bushou design.. They look like.. Japanese warriors.
Mar 16, 12 at 7:26am
Geo
---
At least now we now that Bushou are actually trainers in this game.

Mar 14, 12 at 9:14am
Hearts
---

Clefairy didn't make it into the main characters.. Why the hell did they pick Jigglypuff? Poor mascot..
Mar 14, 12 at 5:38am
Geo
---
More Busshou leaders are revealed. (Quoted from Serebii.net)
quote New Busshou Leaders


Kotaro is teamed with Zoroark.
Ieyasu is teamed with Aggron.
Kanbei is teamed with Dusclops.
Okuni is teamed with Whirlipede.
Nene is teamed with Crobat.
Masamune is teamed with Braviary.
Hanzou is teamed with Spiritomb.
Nouhime is teamed with Mismagius.
Magoichi is teamed with Carnivine.
Keiji is also teamed with Rhyhorn.
Tadakatsu is teamed with Metagross.
Hanbei is teamed with Mareep.
Inahime is teamed with Quagsire.
Ujiyasu is teamed with Gigalith.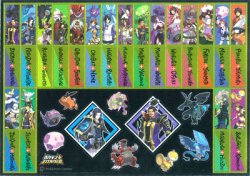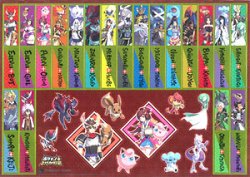 Mar 8, 12 at 5:45am
Hearts
---

Oh how they look so similar to Luminous Arc <3.

Lovely images!

...and yay for more game mechanics.
Mar 7, 12 at 9:36am
XigbarII02
---
A bit of info: Some new stuff and 2 screenshots from Serebii.
quote Serebii


Ahead of next week's release of the spin-off game Pokémon + Nobunaga's Ambition in Japan, some more images and minor details have been revealed. In this, it showed that there are various types of trainer which will appear in a similar manner to trainer classes in the main games. These are differentiated from the Bushou Leaders via a grey background while leaders have a beige background. These images also showcase the strategic part of the game on the top screen in battle, showing you what tile you're aiming at, the distance your Pokémon can go and so forth. No further information was provided. We'll bring more on the game as launch nears and have our usual coverage once the game is out. Click the image to go to the section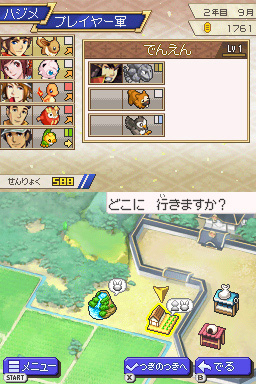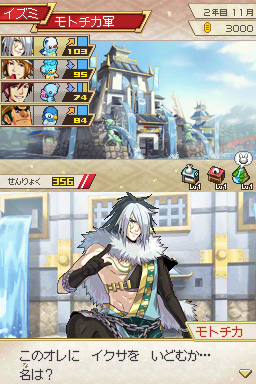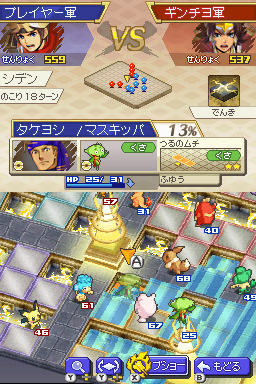 Feb 26, 12 at 2:41pm
RazeHell
---
Crobott
My bad, I didn't notice the sources.
Updating nao.
Feb 26, 12 at 1:15pm
Crobott
---
RazeHell
- Ive included all the sources in the bottom of each spoiler. Much like your format, to make it easier to C+P for you. Serebii, is no doubt the only source for us who don't speak Japanese. **Edit, I forgot I have a Japanese translator add-on for Firefox. I can essentially be reading (some) of Corocoro magazine myself I suppose, but they usually cover it all with proper translations on Serebii anyhow.
Feb 25, 12 at 3:53pm
Hearts
---

Grr... Clefairy hasn't been confirmed yet! What a shame.
Feb 25, 12 at 3:43pm
Blood Wolf
---
quote RazeHell


I'm glad that Gardevoir is confirmed as a partner, but it saddens me that her partner general is a male. Just once I'd like to see a canon female-Gardevoir partnership.

...

I mean wat

Powered by neoforums v2.3.10 (Bolieve)
Copyright Neo Era Media, Inc. 1999-2016