hideOriginal Post
Sep 16, 10 at 7:47am
Rabla
---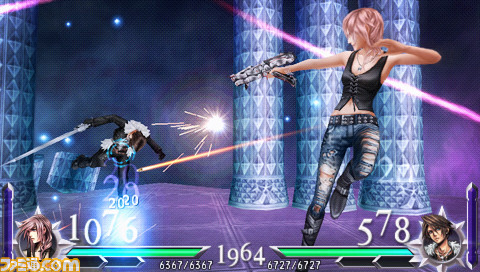 Can I say YYYESSSSS?




For anyone wondering 'wtf' Aya Brea is the star of Squenix's Parasite Eve series, and in the upcoming 'The 3rd Birthday', Aya gets Lightning's outfit.


Thread Recap
(last 10 posts from newest to oldest)
Nov 15, 12 at 5:32pm
RealGTronic
---
First off Lightning sucks because Final Fantasy 13 sucks.
Second, who's Aya Brea?
What Final Fantasy game is she from?
Or was it Kingdom Hearts?
Jan 28, 12 at 9:06am
CAIN4563289012
---
the reason why Lightning and Aya trade outfits is because they have the same voice actor

Apr 1, 11 at 4:57am
vX Iceman Xv
---
UPDATE: Auction Ended. Sorry
If anyone wants the costume I created a listing on Ebay
http://cgi.ebay.com/Aya-Brea-Costume-Code-Lighting-Dissidia-012-/280652893482?pt=LH_DefaultDomain_0&hash=item4158374d2a
There's only 1, so hurry!
Mar 30, 11 at 3:00am
Rabla
---
Thats because only Europe gets a Collectors Edition.
Mar 30, 11 at 1:09am
CrystalLaser
---
Uh...just to tell you guys, I got the standard edition of The 3rd Birthday today, and Lightning's Aya costume was inside. In America, at least, it seems that it comes packaged with the game either way.
Mar 28, 11 at 6:23pm
Syfe Kuroslayer
---
what are the Zidane/Kuja 4ths?
Mar 27, 11 at 2:42pm
Rabla
---
Not at the moment, no.

Maybe they'll release it on PSN, but for now the only way to get it is to buy T3B
Mar 27, 11 at 1:34pm
Arbrus
---
Is there a possibility to get this outfit whithout having the 3rd birthday special edition??
Mar 24, 11 at 7:43am
Rabla
---
I haven't tried =o

I will ask my friend who has it.
Powered by neoforums v3.0.0
Copyright Neo Era Media, Inc. 1999-2016