Slight deviation from the PC, no water cooling yet. I did spend £2 on a parallel port though

My PAL 360 has been making an ungodly amount of noise lately. To the point where I can't hear the game over the noise of the fans when it's idling with no DVD spinning. I replaced the old fans with some "Whisper" fans, but that barely made a difference - changed the pitch of the sound rather than the volume.
Decided to take a peek under the heatsinks, since I couldn't find anything else obviously wrong.
CPU heatsink (lower) came off first, and in the words of Adam Savage,
Well there's your problem
. It looks like there was once a thermal pad here, but it is no more. I could clearly read the silkscreen on the chip >_<
GPU wasn't much better, a tiny bit of the pad remained but not a lot.
GPU, CPU: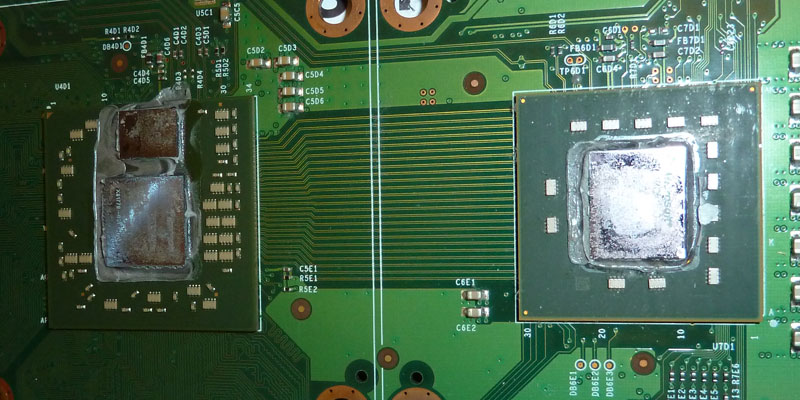 How little material is on the CPU: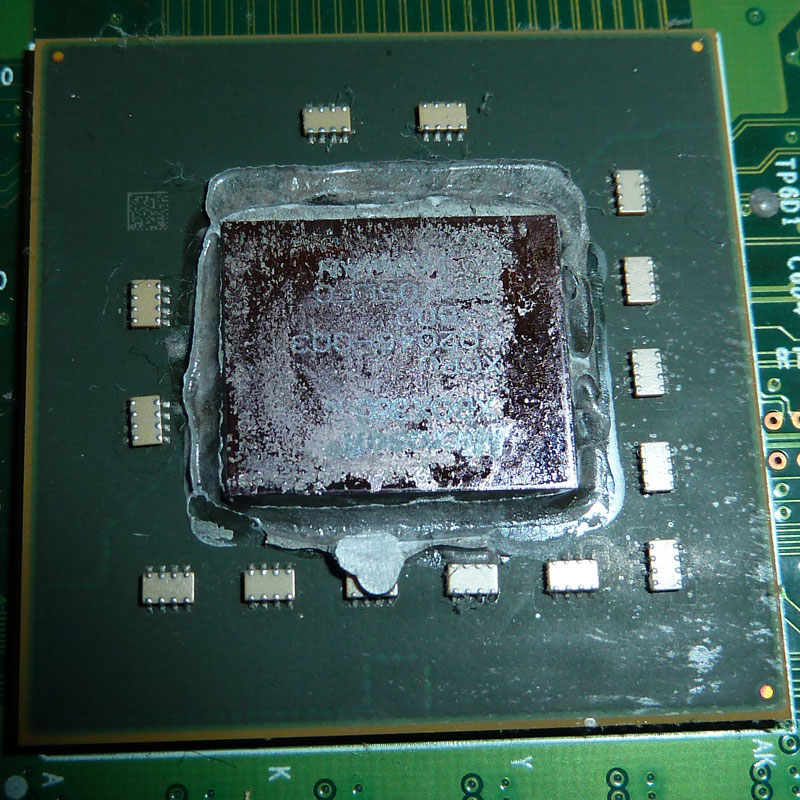 I don't know what these thermal pads are made of, but the tiny remains that were left were a bugger to get off. I have about a litre of high purity isopropyl alcohol for electronics work I do that shifts most TIM with ease, but it took quite a while to work on these. Got them back to a mirror shine and then applied a bit of new MX-4.
Initially results looked bad - I put the 360 back together and powered it on for a test run. No accounts found

Then I realised my memory card wasn't plugged in

With that sorted, a few hours of battlefield later and the fans are barely audible