Thread Recap
(last 10 posts from newest to oldest)
Sep 6, 09 at 2:29am
Jailguard Johnny
---
i like salems thing when he switches weapons with zrios and says "DOO DOO TOO TOO DEW!" and play his gun like a guitar.
May 28, 09 at 8:51am
Cptncrimson
---
May 17, 09 at 5:06pm
Pentium96
---
"LADIES LIFT YOUR SHIRTS!" -Salem.
Feb 22, 09 at 3:16am
Dan
---
Tyson Rios, his personality is much more like mine, I look very similar to him, minus the facial scars, and he could beat up Salem any day although Salem has a better name.
May 5, 08 at 8:34am
barnz3y
---
im Tyson rios man
Smarter and cool
and plus salem some times sounds like a woman
Apr 28, 08 at 8:26pm
kingy2k8
---
I started with Rios then I went onto Salem coz hes got similar personality to me
Apr 28, 08 at 1:10am
icecoldmasta
---
Hell yea. Tyson Rios.
Heavy Weapons.
Smart Thinker.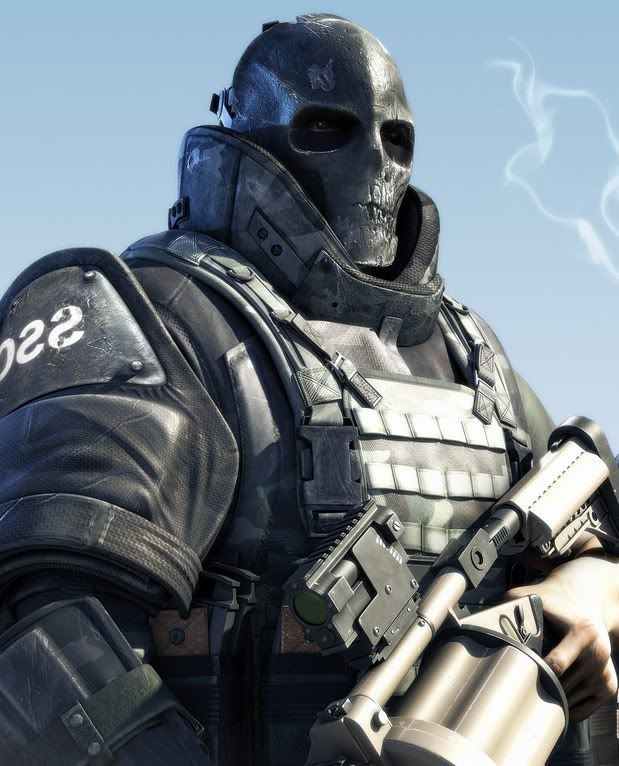 Apr 19, 08 at 4:37pm
daneesx
---
rios i started with and then i was salem...
Apr 11, 08 at 11:51pm
Neoman91661
---
Rios. Although I think that Salem has a cooler starting mask.
Powered by neoforums v3.0.0b
Copyright Neo Era Media, Inc. 1999-2016