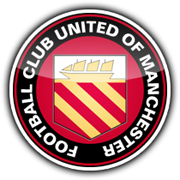 FC United of Manchester 16 - The Ascent to Glory
---
---
Chapter - Every dog has its day, and today is woof day! Today I just want to bark!
---
Wow. We're already into March, in our first season in this League. The first of four fixtures this month sees us travel to Netherlands to face Jorudberg FF at Jorud Park. Our line-up is pretty much our strongest, except Utrehes comes on for Hervas, who drops to the bench. Ihgurup replaces Paskbin, who has had a bit of a fever, so he couldn't travel.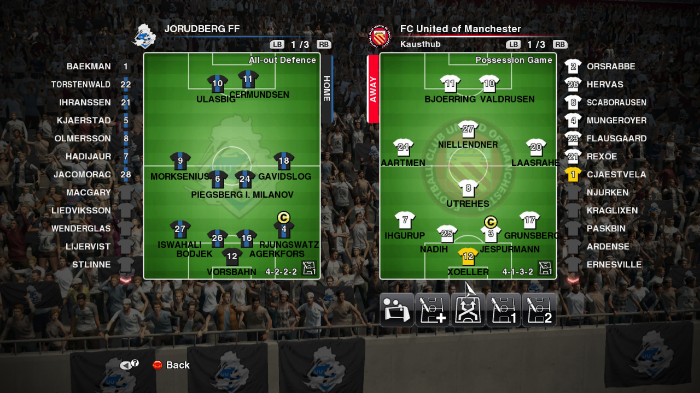 Match Report

A first-half Vadrusen header was enough to pick up three more precious PDII League points, with a strong defensive performance rendering more missed chances worthless.
A bright opening 10 minutes yielded a lot of FCUM possession, often in dangerous areas, but few clear openings to speak of. Aartmen nearly released Bjoerring but the ball slipped away from the Belgian, and when we did manage to get a shot on goal, the striker's effort was hacked away by Iswahali. We continued to crank up the pressure in search of the opening goal, with our pressing game, high up the pitch, forcing the visitors to cede possession on a regular basis. Valdrusen had been looking especially lively and, after exchanging passes with Robin Bjoerring, he dragged the ball wide of Vorsbahn's goal as the angle narrowed. A flurry of FCUM chances came and went in quick succession, with our dominance now threatening to turn into an onslaught. Laasrahe produced a brilliant tackle on Morksenius out wide, and his searching cross was equally as good, picking out Niellendner. The young midfielder's half volley, bounced hard into the ground, worried Tremmel enough for him to tip it over the bar. From the resulting corner
Valdrusen
rose high to send the ball home between the keeper and one of his defenders, to give us the lead. Jorudberg nearly capitalised on the counter when Gavidslog flicked a pumped the ball in the box and Ulasbig's shot on the volley was tipped over by Xoeller.
A welcome breathing space very nearly arrived within the first 15 seconds of the restart. A penetrating Nadih long ball into the channel released Aartmen on the left. The winger's cross was perfect, finding Valdrusen, but on the stretch he could only volley straight at Vorsbahn from six yards. I yelled from the touch line, to mount some pressure on them until about 65 minutes or so, so that we could find some breathing space. A couple of corners and deflected shots aside, that pressure didn't amount to anything tangible, and I made two changes in quick succession which helped us retain possession of the ball more. First Hervas was introduced, in place of Utrehes, who immediately tried to stamp his authority on the game by testing the keeper, drawing a fine diving save with a 25-yard daisy-cutter. Scabby then replaced Laasraheon the right flank. There were some dangerous late moments, including a couple of vital injury-time saves from Xoeller, but we saw the game out for a crucial victory.
Match Stats
Jorudberg FF 0 - 1 FC United of Manchester
	         36'-  Valdrusen
	          - Valdrusen

---
We'd had a lot of opportunities to score and extend our lead in that game, but their experience keeper was more than up to the mark, and did brilliantly to deny us a 2 goal cushion.
Next up is our only game at home this month, where we play host to CS Squanoer. The visitors are currently on a poor run of form and are placed 14th in the table. After their last match, which was the 5th consecutive loss for them, their manager Paul van Edson had this to say about our upcoming match.
quote Paul van Edson, The Footy Times


FC United of Manchester may be a very good team, but so are we. And even though we're riddled with injuries this season, I think we can hand Kaharius his first defeat in charge of FCUM.
My reply?
quote Me, The Footy Times


I wish Paul all the best in this elephantine task, but I want to remind him that even if we do lose, at this rate, we will be assured of promotion within this month, hopefully. So there's no point, really. We're just playing the season out.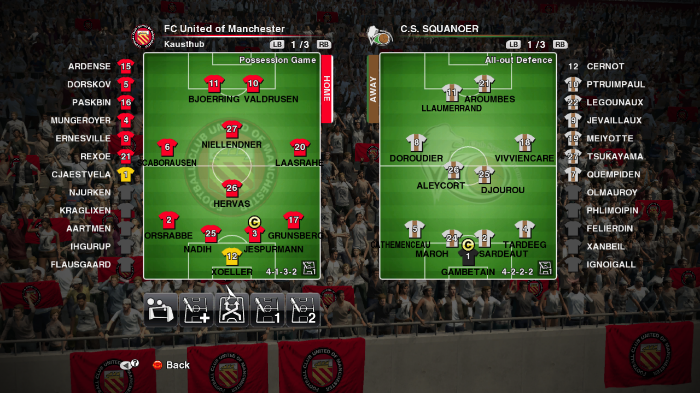 Match Report
Kaharius King wins the battle of words, as FCUM add another win to their records, making Paul van Edson look rather sheepish.
We put in an impressive performance against Jorudberg last time out and the players started this game in similar. We settled quickly, and soon pinned the Lions into their own half. In the fourth minute we missed a glorious chance to take an early lead. Niellendner picked the ball up midway in the visitors' half and threaded a delightful ball to Bjoerring who rounded Jack Gambetain but shot wide with the goal gaping. Nine minutes later Niellendner almost steered a shot inside the far post after wriggling past two defenders. The visitors struggled to keep up with us in the opening quarter of the game. However, their rhythm abruptly changed when they put on a spell of pressure at our goal. First, Vivviencare's was met by Aroumbes but Xoeller was quick to block it. Llaumerrand pounced on the loose ball, but Jespurmans's last ditch tackle sent the ball out for a corner. The resulting cross was again headered by Aroumbes, but Xoeller clutched it safely to his chest. But soon, we deservedly took the lead in the 42nd minute with a powerful goal. Hervas tried his usual long range effort after a corner, but it came off a defender to
Niellendner
's feet. The young attacking midfielder, held off his mark successfully, and smashed it in, past the keeper to give us the lead. Squanoer created very little in the opening half as we continued to control possession and look more threatening. Scabby sent in a cross at the near end before Valdrusen saw a drive go straight at Gambetain in first-half stoppage time.
The Red Rebels began the second half with the same intensity as they began the first, but it was the visitors who created their first real opportunity of the game. Llaumerrand's shot was deflected into the path of Aroumbes but Xoeller was quickly off his line to make an excellent block. At the hour mark, Paul shifted his team into a more attacking formation, bringing a winger forward to convert their 4-2-2-2 to a 4-3-3. In the 74th minute our's tireless display was almost undone when Aroumbes slotted past Xoeller after latching onto a deflected shot, but the striker was adjudged to be offside. Substitute Tsukayama missed a gilt-edged chance to equalise for the visitors with just five minutes remaining when he headed wide from six yards out. We defended manfully in what was a much more even second half and held on for a deserved victory.
Match Stats
FC United of Manchester 1 – 0 CS Squanoer
42'-  Niellendner
 - Xoeller

Niellendner's goal
---
Well, Paul almost got a point there. It was close, but we never looked like losing. If anything it looked more like a draw, and it would have been if not for the tireless efforts the players put in on all departments. We travel back to Netherlands to face Sarmtonburg, Jorudberg's derby rival. This match is crucial to us. If we win and gain all three points, then we are assured of promotion right now. Our line-up remains almost the same, except Grunsberg comes up the wing to play as an RM, while Paskbin covers up at RB, and Ihgurup replaces Orsrabbe at LB. The decider. The ultimatum. The match we've all been waiting for. Here we go.
Match Report
Aartmen's only goal of the game ensured the Red Rebels all three points, thus guaranteeing them promotion to the Premier League next season.
Both teams started at a lightening pace and gaps immediately began to appear for either to exploit on the counter-attack. Mehmet Ekici drilled in a free-kick which Xoeller did well to hold in the sixth minute before Valdrusen fired a shot straight at Weissberth. In the 19th minute Scabby played a clever ball into Bjoerring's path but the Danish sent his first-time effort high over the bar. We should have taken the lead on 25 minutes. Scabby was involved again, this time playing in an early cross to Valdrusen who unselfishly teed up Bjoerring but his shot was parried away by the keeper. Bjoerring was denied soon again after Grunsberg capitalized on Meszaros' mistake and crossed the ball in, when Weissberth came off his line quickly to deflect the ball away. Sarmtonburg also did their best to break our defence. Their captain Xabeutt executed a deft finish but Xoeller got his fingertips to the ball, turning it out for a corner. But a head injury to Grunsberg, who went off the field for treatment, appeared to halt our rhythm for the remainder of the half.
Sarmtonburg forced a number of corners in the first 15 minutes of the second half but we were well organised at the back throughout the game and defended them well. The hosts were almost gifted a lead apart from the set pieces. Xabeutt and Holikom exchanged passes but they were both too casual. Nadih intercepted but failed to control and Jespurmann recovered to clear. 63 minutes in, I shifted Scabby to the right flank and brought on Aartmen for Grunsberg. Two minutes later, Aartmen proved to be the right substitution as he scored his second goal this season to give us the lead. The FCUM youth product capitalized on a sloppy clearance by Meszaros, and kept running towards the goal, executing a very weird nutmeg on the keeper and ran with the ball into the goal. He had potentially earned us promotion. The last 15 minutes was end-to-end but we had a good back four to thank for preventing an equalizer. In the 77th minute Nadih blocked another Sarmton burg attempt on goal and Xoeller made a sublime save. The Indian defender slid long to parry Xabeutt's shot before the keeper got quickly off his feet to deny Ekici with his legs. We were hanging on in the closing stages. With seven minutes remaining Xabeutt looked set to equalize and sent in a curling shot, aiming at the far top corner, but it was too powerful and went right past the goal. But we held on, and deservedly gained promotion.
Match Stats
FSV Sarmtonburg 0 – 1 FC United of Manchester
	            65'-  Aartmen
	             - Aartmen

Aartmen's goal
---
We are getting promoted to the Barclays Premier League next season! That is a certainty. We have achieved one of the long term goals set when this club was first established and no one is more excited than I am. On my debut season as manager, our team has been promoted to the topmost football competition in England, and possibly the most competed one in the world. This calls for a celebration. Steve, give everyone five litres of ketchup each. It's on me.
Our final match this month is against Quaztolla, who for some reason have just the eyes of a cat in their logo. Wonder what their nickname would be. The Cat's Eyes? Anyway, I've brought on Rexoe to replace Valdrusen up front, and Aartmen's back in the starting line up, especially after his antics in the last match. I'm also replacing Xoeller with CJ, so our No. 1 can rest a bit.
Match Report
A five-star performance from FC United of Manchester, sees them brush Quaztolla aside.
Despite having already gained promotion to the Premier League, I warned the players against any complacency with Quaztolla having lost only once in their last six matches. It took quite a while for us to get into our however. On six minutes we won a corner, Southampton cleared their area a couple of times but on the second occasion when the ball fell to Hervas outside the box, the midfielder sent his effort up into the dark grey sky. Bjoerring waltzed past Cork in an attack soon after but his delivery came to nothing. We had to defend a 14th-minute corner, headed away strongly by Nadih at the near post. The first 20 minutes had been nothing to write home about. The game soon picked up the pace, however. On 21 minutes we took the lead. There was not enough pressure on Niellendner in possession but the youngster played a very good lobbed pass to find Rexoe, who in turn, held off his man long enough for
Bjoerring
to run up the field, receive the low cross, and slot it past the keeper. Rexoe drilled a curling shot only just wide on 25 minutes having been supplied by a Scabby pass, and soon after Artur Cageyro in the Quaztolla goal did well to get a fist to a Niellendner corner. There was a flash of quality from
Aartmen
just before half time when he extended our lead to two. Rexoe tried to curl the ball in past Cageyro from a tight angle, but the keeper punched out the ball, only for Aartmen to pounce on it and score his second goal in two games.
Another corner very nearly fell to Bjoerring in front of goal five minutes after the restart but we only had to wait three more minute to go further ahead. Aartmen was involved again, bringing the ball in from the left and crossing the ball in to find
Rexoe
, who let loose a powerful volley, which Cageyro couldn't stop. The fourth goal, scored on the hour, was a model in quality and good ball movement. Rexoe zig-zagged his way past a couple of defenders before laying it out for
Bjoerring
who went straight ahead, and lobbed the ball over the keeper to extend our lead to three. Paskbin replaced Grunsberg on 64 minutes, after which it took good goalkeeping at both ends to prevent goals. CJ's was a fine double stop, blocking shots from Olvajo and De Pachuqui. Then Aartmen crossed to the far post and Rexoe rose high to head down, but Cageyro scrambled the ball out from on the line. Inside the final 10 minutes, we showed great qualiy in possession, and it reaped rewards when Aartmen scored yet again, to complete our 5-0 drubbing. Rexoe passed the ball out front to Niellendner but, the midfielder charged at him, causing him to lose the ball.
Aartmen
immediately took advantage, and scored a delightful lob from a tight angle, in the final minutes of play.
Match Stats
SD Quaztolla 0 – 5 FC United of Manchester
	         21', 60'-  Bjoerring
	         39', 88'-  Aartmen
	         54'-  Rexoe
	          - Aartmen

Bjoerring's first goal
Aartmen's first goal
Rexoe's goal
Bjoerring's second goal
Aartmen's second goal
---
A triplet of 1-0 victories, followed by a 5-0 hammering. It looks like that fact that promotion is already down in the books, relaxed the players a bit and that last game was the result. And I think this month has been my best one so far. We all couldn't be happier. I've got to go attend a press conference now. I'll see you all next month. Ciao!
---
---
Sorry I haven't updated in so long guys. But I'm back now. And I'm looking to end this season quickly. It's gone a bit quiet in here though, but remember. The member interaction poll/interview is coming up fast. If you don't know/recall what that is, check out my previous update. So get your questions and ideas ready!
And sorry I couldn't upload Valdrusen's goal in the first game. For some reason Youtube keeps saying that it's a duplicate and that I've already uploaded it, even though I haven't. Weird. Any other suggestions to upload the video would be welcome.
Also, two lobs in a single game,
Lyonnais
. Ha. Beat you at your own game.



Just let me know if any of you guys wanna be tagged.

AbirHT Master-Sacker Scyzee Johnny Pizza Man 78 Bluestillidie00 Adinio