A Guide to Story Formats and Layouts
From Stereo441
I was having a little think about what to do as the next blog when something suddenly struck me, rather than talk about all the different types of stories out there and the writing styles etc, I would focus more so on format and hopefully help people to make their own efforts more appealing to the reader. I know there is a very comprehensive guide to mark-up (linked at the bottom) which is horribly underused but this will hopefully get to more people and start them moving in the right direction.
---
It has to be said a good format can be the difference between a well received story and one that is very quickly cast aside. Lets be honest people want to see things as well as reading. For some stories they can get away with being mostly text due to their nature; for example
Kesh
's stories are more about the journey of a person and don't lend themselves as well to lots of pictures, but the content is absorbing enough to keep people interested; whilst other's could benefit with more in the way of imagery to help tell the story as opposed to reams of text, such as team stories with league tables, match facts, player screens etc. In writing this I was thinking well how do you know what's best for your story in terms of content and I came up with this:
If you are writing a story in the mould of a novel, following a particular person or event etc, then as per a book you will need little in the way of illustration, just a good imagination and writing style.
Whereas if you are writing about a team performance, similar to what you may see on a website, then yes there is going to be text to explain, but you would also expect to see pictures even if its just a players face with a caption. You wouldn't go onto BBC's website to read a solid band of text on how United got on in March, you would expect stats, tables etc etc.
A good format comprises many elements as well as pictures. You need to think about where to place the picture, alignment of text, using bold or italic's, text colour, horizontal lines, spacing, titling, captions etc etc, there are so many little techniques available and if used appropriately can make a huge difference.
Now, that doesn't mean you should just go away and stick picture into your story willy nilly, or have loads of coloured font, it's just as easy to overdo a stories formatting as it is to under do. Think long and hard about your layout etc before posting, preview it and step back and ask yourself what do you really think or what would others think, and heck look at others for inspiration. I will link a number of different styles of story and format below, which I think stand out. Hopefully they will be of use, and don't be afraid to take on board feedback or ask members for help.
I appreciate this may seem as though its directed towards new story writes, and perhaps they are the ideal audience but everyone has to learn somewhere and some of the better story writers may have benefited from such help when starting out. Below I have highlighted a number of techniques and code's you can use to brighten up a story, with examples and a brief description of each.
---
Border your pics:
Pictures can look messy when copied straight from a website into a story but they don't have to. One thing you could and probably should do is add a border to your pic. Simply copy the picture into a graphics package (MS Paint), draw a rectangle around and hey presto. Simple but effective:
The above pictures illustrate the difference between a picture with a border and one without. What do you prefer? Obviously you can get more creative if you want, such as multi-layered/coloured borders, or my current favourite, formatting the images in word with 3D effects.
---
Horizontal lines:
If you have an update with a lot of information, it can sometimes benefit from breaking bits of text up, or separating different sections dependent on their content. A great way to do this is using the horizontal line. This will simply insert a thin line across the length of the post, its nothing fancy but does a job:
<!-- endcode 0 --><!-- endcode 0 --> - Looks like:
---
As you can see its the perfect separator. I always like to have a small title at the top, with perhaps a sub title for the update and a date followed by one of these lines, before kicking into the bulk of the story.
---
Pre Tags
The name doesn't give much away but this can be a terribly handy piece of code, especially if your story involves posting scores in a teletext style. This will allow you to align a piece of text however you like on the page, with as much spacing as you need. For example take the below:
Man Utd 3 - 1 Liverpool
Scholes 43....Babel 23
Giggs 55
Macheda 91
<!-- endcode 1 --><!-- endcode 1 -->
Man Utd      3 - 1    Liverpool
Scholes   43          Babel    23
Giggs     55
Macheda   91
Look how much neater it is than the above, not just in terms of presentation but in terms of ease of reading etc.
---
Floating text or images
Now this one is very new but a great little technique to neatening up your post. Ever had a situation where you want a picture on the left and text on the right beside it but you cant do it because theyare on different lines, well panic not because using the float tags will let you do this. The below example shows how a picture can be floated on the right of the page with text on the left. The text will automatically take a new line when it has reached the side of the picture:
[float=right]Text Text / or image[/float]
<!-- endcode 2 --><!-- endcode 2 -->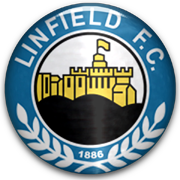 See how the text is aligned to the left
Whilst the picture is alongside on the right
Brilliant isn't it.
And it will continue to do this right the way down the picture.
Give it a go. I personally thinks it makes for a much better looking layout. And using the little
technique below will also help you neaten up how close the text is to the left side of the picture.
---
Indenting your post
You know you don't have to start your text or images from the very left/right hand side of the screen, you can actually indent it so the body starts further into the post:
<!-- endcode 3 --><!-- endcode 3 --> looks like this:
My font is now indented a touch from the side of the screen
You can use any number of these alongside each other to further the indentation. I find they can be particularly useful when you have several headings followed by a body of text. The text generally looks neater when indented, e.g.
My Title
---
Alignment
This is a much more straightforward technique but one which can again be very effective if used correctly. You don't have to have everything down the left hand side of a page, in fact it can look very messy and boring if this is the case. With the align option you can have pictures or text on the left, right or centre of the pages. There is a flip side, in that over using these can again make your layout look messy so think carefully when aligning objects. Perhaps have a picture on the right with a caption below it and a horizontal line, with the main body aligned to the right. Its more
interesting and striking and oh so simple.
---
Bold & Italicised text
Another straightforward technique that can lift a story. Nothing is more difficult to read that line after line of plain unformatted text, so much so that it can immediately put someone off reading your story. Its not hard to break it up a bit or highlight key parts of the text. At least this way people may not read all of it, but can catch the more important bits. I have always been a fan of incorporating small segments of quoted text in a paragraph, and rather that just leave it like the
main body I tend to make it italicised and perhaps change the colour. This way people will notice the interview and are more likely to read it, which in turn can make them want to read the rest to put it into context. Bold text should be overused but can again be a good way to perhaps highlight a score or scorer, or to help make a title stand out more.
---
Font size & Font Colour
Don't be afraid to mix up the colour and size of the font used in your story. Most people are fans of using size 1 text, mainly due to its neatness but this doesn't mean its always appropriate or even necessary at all. I find the more text you have the better it is to keep your text size small, however a shorter update may be better kept to the standard size. Experiment with font size for things like titles or subtitles to help them stand out more from the body of the story. Colours should be used liberally. In some cases a solid band of colour can look messy but in other instances it may be appropriate and in keeping with the story. For example a Sparta Prague story may look best written in a dark red colour in keeping with the colour of their kit, where as a solid band of yellow text will just be sore on the eyes and very off putting. I like to use colour more for titles, captions and highlighting. I also think it looks good during a dialogue, separating each persons
comments and separating both from the main body. See links below for a more expansive list of colours.
---
Use Quotes
Quotes can be used in a way similar to how you would quote another members post. The most appropriate use is probably when posting up a managers comments or newspaper article. It can be a different way of representing the information and can help keep these comments seperate from the main body and tidy.
[q=*SOURCE OF QUOTE*]*THE QUOTE ITSELF*[/q]
<!-- endcode 4 --><!-- endcode 4 -->
Example:
quote The Sun


United where awesome today, but Hodgson must be wondering why his players didnt turn up!
---
Spoilers, Image links
On occasions you may want to link to an image rather than post it into the main story, and there are a number of ways to do this each which I feel has its own purpose.
Spoiler Tags:

[spoiler=*Name*]*IMAGE* or *TEXT*[/spoiler]

<!-- endcode 5 --><!-- endcode 5 -->

If you have something that you don't want people to see straight away but you want it to form part of the update spoiler tags can be really useful. This way people can read through your update and at the very end click a button and bang, can you believe it!!!

Example:

Text Links:

[link name=PLAYER NAME]LINK NAME[/link]

<!-- endcode 6 --><!-- endcode 6 -->

Text links allow you to create a piece of text as a hyperlink to a screenshot uploaded onto the internet. They are great to use when you have a screenshot that you don't feel warrants a place on the the post or you intend using several, but you want people to be able to see it. A great example is when talking about signings. Rather than post up screenies of all their stats you can set the image link up on their name so people can click it and see what the player is like. Its a neat way to add some visuals without them being visible! (Does that make sense)

Example: Linfield badge

Image links:

[*img link=image you want displayed*]*Image you want to link to*[/img][/ul]

<!-- endcode 7 --><!-- endcode 7 -->

The same as the above but in this case an image is displayed that when clicked links to another image. You might think what's the point but here is a great example......Its the big match, you write a big report and want people to see stats, scorers etc, but the screenshots will be too big. Well using the image link you could have a thumbnail image, that when clicked leads to a larger one, or you could have an image of the score that when clicked brings up the match stats. Simple but nice.

Example:


---
Lists
Lists are something I don't see used very often in stories but I feel as though they have a place. They are a simple little addition, basically listing a number of pieces of information in a bulleted list, one below the other. A good use for these would perhaps be when displaying odds for a new manager etc.
---
Useful ideas and links to spruce up your story
Newspaper article generator
- Great little tool that allows you to make a fake article and save it as an image for your story. Helps vary updates and add's something different and interesting to your updates.
Website graphics - Get onto a website, take a screenshot and then try and get creative overlaying text boxes with information, or just copy the graphics and incorporate into your story. Every little thing helps make your story more unique and appealing.
Story writing guide
- A guide to writing stories. Does what it says on the tin really.
Colours
- a list of codes that can be used to increase the number of different colours you can use in your posts. Very handy if you are looking for something to match your teams kits.
Mark up Guide
- A guide to various types of mark-ups and how to use them within your posts. A lot of what I said can be found here probably in more detail along with some other editing options.
---
Example stories
Below are a couple of stories which I feel make very good use of formatting, and should be an example to anyone getting into the story business!!
Skadoosh
's -
Arsenal returning to the top
- A simple layout but very effective. Neat bordered pics, good text alignment and indentation, and small segments of Arsenal kit colours for titles etc.
My Academy
- I know this is my storybut I wanted to highlight this post showing what you can do with websites to make for a nice realistic feeling post.
Xpronics
Liverpool FC Mighty Reds
- A story that makes a good use of screenshots to tell the story, and nice use of font sizes and colours. Easy on the eye.
Xpronic again with
Reloading the Gunners
- Another story with several screenshots and quotes, again easy on the eye and easy to follow.
Lastly Vincenzo's
El Sbmarino Amarillo
- Whilst perhaps overdoing the font colours he has shown numerous ways to use screenshots and font alignment to create an attractive story.
Well thanks for reading and I hope people find the above tips both useful annd interesting. Il now pass you over to my trusty assistant Aido who is going to provide a few more formatting tips, with particular attention to formatting of screenshots and picture.....
---
Story Writing Tips
From Aido
As well as those magnificent pointers from Stereo, as a member of the blog team and having written many stories throughout my time (albeit none of them memorable, or that long), I have managed to find some pointers that you can use when writing stories. There are many things that you can do to make sure that your story looks as memorable and as appealing as possible. The layout is a vital aspect of writing stories on this forum, many SOMS have failed because of the writer overlooking this part,
Redemption
has given you the tools you need so you best use them. So here are some of my own writing tips for you to use.
---
1. The balance of image sizing
Now, this may not seem that important, but making the size of an image is actually a delicate part of layouts can than make the best stories unreadable. When you have an image, you must make sure that it is neither too large or too small. Making it too large will result in it being too distracting, and upsetting the text as well when beside it. And being too small loses detail, making the image obsolete in use. Here's an example.





From Pro King's Madagascar - Not Just a Country For Animals; this image is here, is one that I think could be improved. I apologize to Pro King for using his image as an example, but it had one flaw in it that can result in a nuisance for readers. The width is too long, it is over 1000 pixels in size. And the resolution of my monitor (1440 x 900) is not enough to display it all, I must scroll over to do so. The best images to use are ones in which there is no need to side-scroll, spoilers can be used, but there is one thing that Pro King could have done with that picture to make it much better. You see that big gap between the countries' names and the results? Well, what can be done is getting rid of it, saving massive space. Look now.





Around 400 pixels have been shaved off the width, making the image much better in terms of layout, as much of the unnecessary stuff have been removed. Cropping can massive changes in in age, so use it well.
---
2. Transparency & Having Images Side-By-Side
One other image tip regarding size regards using team logos side by side one another, as if showing a match between the two sides, look at this example between Real Madrid and Arsenal: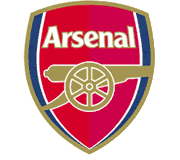 You'll see the two share common problems: The white backgrounds, and the different heights. In my opinion, the best way to have these kind of images is to have both in equal height and transparent backgrounds, the above looks like it was done lazily and doesn't give equality between the two images, they aren't balanced. Now look:
Much better, now your logos are perfect to be used.
---
Well that's it for now, you'll find more writing tips from me very soon, I hope you find these tips from me and
Stereo441
very useful for writing your stories. Goodbye.