Log in to remove this advertisement
WHAT IS THIS THING ?
Lucira is a JRPG style game with some dating sim elements, akin to the Persona series (specifically 3 and 4). It is a kemono game meaning that all the characters are furry (for the most part). The game revolves around the main character, Tora Yuzukawa, who has been pretty much a shut in after the death of her mother, whom she grew up with hearing stories from her about a
magical land where animals ruled: Lucira.
One day, Tora receives an acceptance letter from an unknown university known as Monogatari University, with some unclear instructions. Despite the strangeness of this letter (and having not ever applied), she decide to pay the campus a visit, when she mysteriously has a lapse in memory and wakes up in an unknown forest as a calico cat…and then, everything begins to become stranger and stranger…
Features
Free turn battle system: Choose your tactics in any order, but be mindful! Stronger attacks may come at the cost of your teams actions. Spend your actions carefully.
- Active skills: Some skills have special input requirements or mechanics to them. Each character has a unique mechanic to them that alters how they are played.
- Increased Difficulty: This game features a difficulty level higher than the standards of most RPGs. Prepare to challenge yourself to difficult enemies who could potentially wipe a player who is mindlessly mashing buttons. Utilize techniques and spells available to maximize your survival and KEEP THE MAIN CHARACTER ALIVE.
- 8 Party members: An endearing cast of different but deep characters with their own special ability.
- Fully Voiced: All story cutscenes and some side scenes in this game are VOICED.
- Multiple endings, Meaningful choices: Every choice in game counts to something. You may find that what you choose to say will come back to you someday. Also, your decisions and actions (or lack thereof) may change the outcome of the final stretch of the game.
- Dating Sim Elements: Give gifts, talk with your party members or key NPCs, form relationships and bond! Getting close to your party and friends may grant you, the main character, benefits such as passive abilities or special unique techniques. This includes drawn portraits for every major npc and main character!
- Free-form skill progression: You choose which skills you want to get in which order, with a wide array of passive abilities and such to choose from for each character.
- This is my gun (or sword...or wand...): Upgrade your weapons with various components and make them how you wish, or min-max to your hearts content. Don't be shy! Weapons you make or obtain will stick with you for a long time and actually have a meaningful presence other than "Wand that has 20 MAG" and "wand that has 30 MAG". Decide what they mean to you!
- Crafting Galore!: Craft items to sell, potions, weapons, armor, and more! Don't just settle for the mundane store stuff, have fun with it and make a profit!
•••••••••••••••••
- Spriter [VERY IMPORTANT, 2]:
You will be working with one other spriter to output sprites for the main characters and Major NPCs. These sprites are in the VX style and references/answers will be provided as necessary.
- Mapper/Level Designer[2]:
You will be cooperating with me and another mapper to create the various areas in the game, primarily the dungeons and architecture for the university. If you have some eventing knowledge, I can allow you to create puzzles for the dungeon in conjunction with the maps.
- Database Population/Balance QA [1]:
You will be providing aid with populating the database. As it stands, not ALL the character's skills are implemented, so it'll be your responsibility to add the skills and appropriate states in as needed using your judgement for balance. You will also be assessing potential balance issues between skills and letting me and my primary assistant know.
- General Assistant and QA:
You will be providing help with any of the 3 above areas as needed. You will also be testing for bugs and event logic flaws.
- Coder/Scripter:
Make modifications to existing scripts as needed to address glitches that I have been unable to remedy (they should be minor).
••••••••••••••••••
CONTACT INFO
You MUST have Skype to be a part of this project. Add me on Skype through the username Sushihad or look up "Pakki Sukibe". I will then add you to a group chat and we will discuss more as we go.If you are willing to be a spriter, you can also email me at
megahead11@yahoo.com
. If you do add me on Skype POST HERE SO I KNOW, just so I know who you are.
•••••••••••••
Keep in mind this is a Free to play game and therefore this work is voluntary and I can't really provided compensation (save for the occassional doodle and random group conversation). I am considering putting a kickstarter to fund the project (but not sell), but this is up in the air and not certain, so don't count on it anytime soon (though you will get a share if needed). I'm very thankful for anyone that does want to provide help and you will have some say in the game development as we progress (in addition to regular updates on the game).
•••••••••••••
The Team Thus Far
Pakki Sukibe - Lead Designer, Writer, Artist, Voice Actor (Yun)
Prince Nikko - Primary assistant/Senior Balance Advisor, Mapper
xXKuito - Eventer/Level Designer
RusselOtter - Public Relations, QA
"The Wizard" Natriacid - Scripter/Debugger
Tehwolfua - Sound Designer and Engineer
Ryan Takanashi - Scripter
Jho - Spriter
Holly Lindin - Music, Voice Actor (Misame)
Skeleton Jester - Assistant Music Advisor, QA
"Cynny" - Voice Actor (Juna)
"Mikki" - Voice Actor (Rinette)
Kendra Braun - Voice Actor (Tora)
Papertowelz - Voice Actor (Idris)
Nova Knight - Voice Actor (Hannon)
Chris Abrahamsen - Voice Actor (Raion)
PROGRESS THUS FAR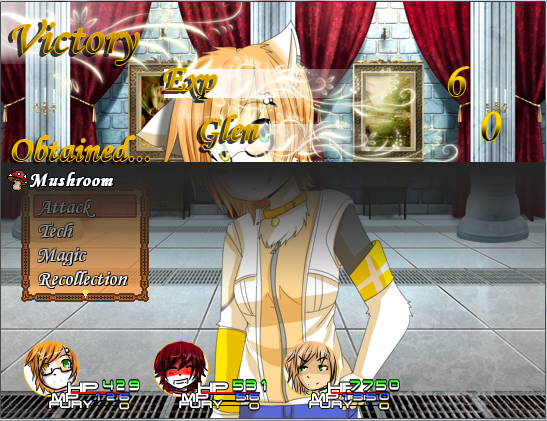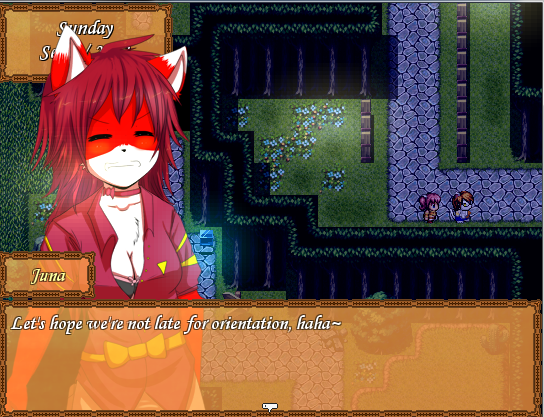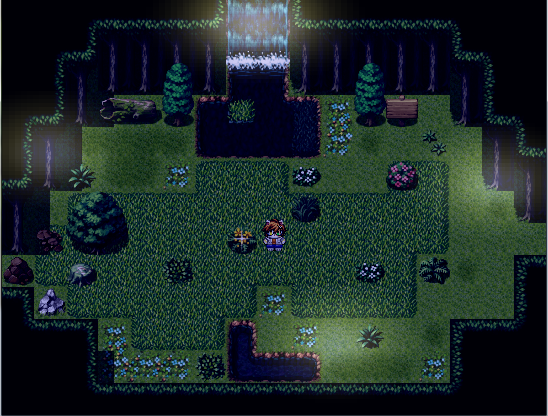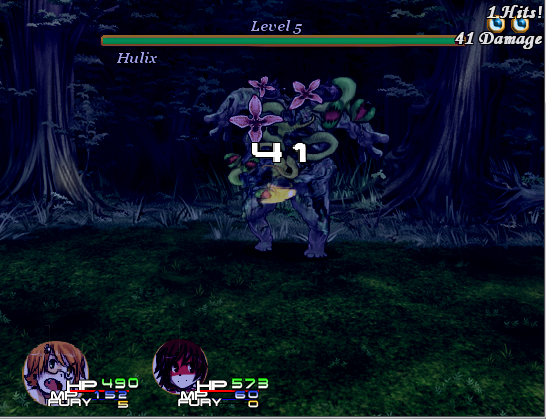 First 40 mins of gameplay
-
https://www.youtube.com/watch?feature=player_detailpage&v=0WYIteam1kU