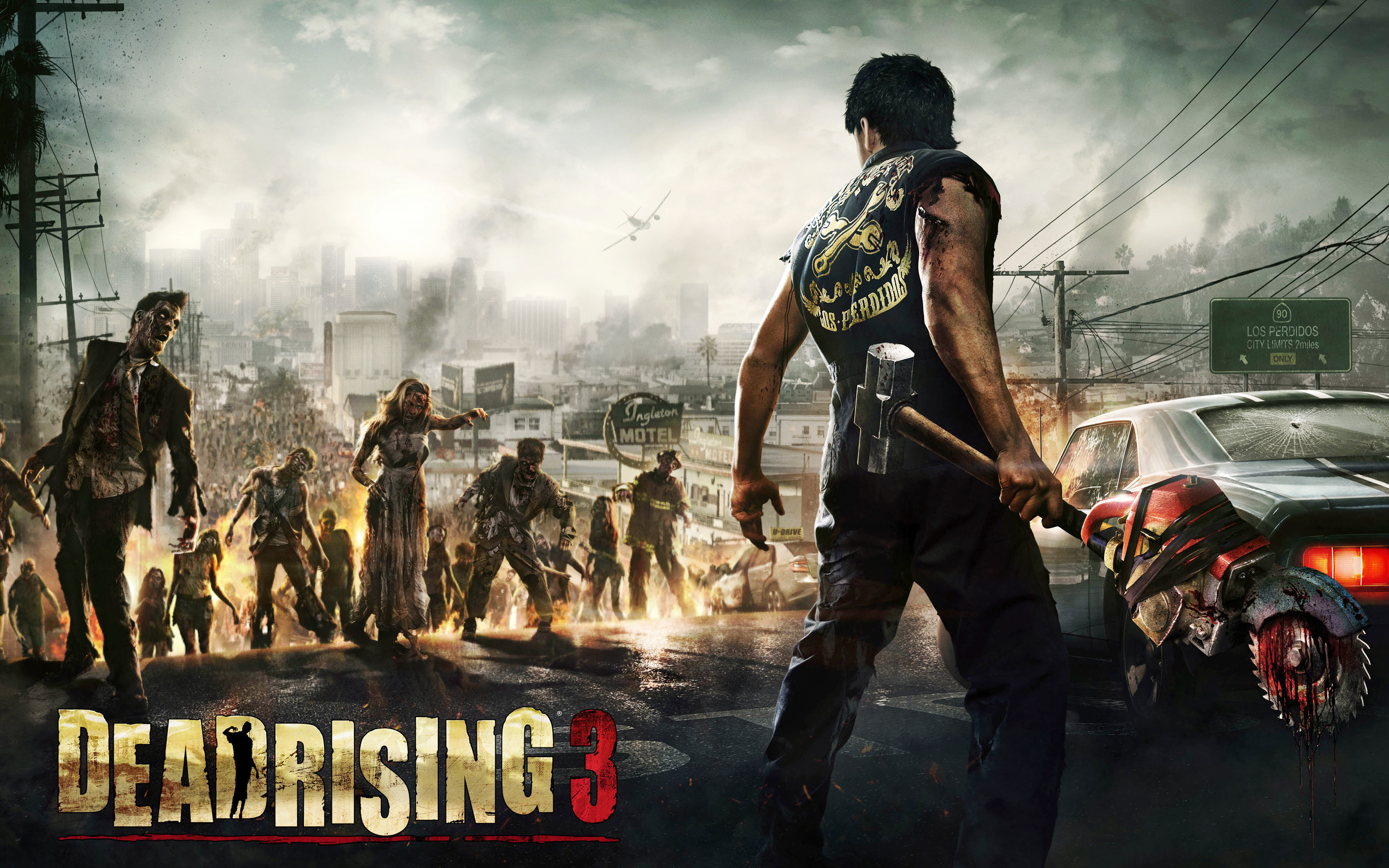 [edit]
Introduction
Welcome to Neoseeker's unofficial walkthrough for Dead Rising 3! Dead Rising 3 takes place fifteen years after the zombie outbreak in Willamette, Colorado and ten years after the outbreak in Fortune City Nevada. Players take control of Nick Ramos while he searches for supplies and weapons in the city of Los Perdidos, California during another zombie outbreak. Nick must team up with survivors and escape the city before a military strike sterilizes the city and contains the situation.
[edit]
Combo Weapons Return
Being a mechanic, Nick can craft various weapons from the tools that he finds. Unlike Chuck and Frank in Dead Rising 2, Nick can create combo weapons on the go instead of needing a work bench. The focus of Dead Rising 3 is more on using vehicles to explore the open world city, so instead of moving on foot most of the time, a vehicle can be used to move around the city quicker. Besides just combo weapons, Nick can also create combo vehicles by combining vehicles with the spare parts that he finds.
[edit]
Los Perdidos
Being on a next gen system, Dead Rising 3 has the ability to render even more zombies that players can hack and slash through. The environments are bigger and there are many other changes from previous installments. Dead Rising 3 does not have a time limit and, instead of having to find restrooms to save, a player can save the game anywhere in the city. To continue the Dead Rising tradition, Nick will have to fight against several new psycho survivors along the way.
[edit]
New Ways to Play
Dead Rising 3 takes advantage of Xbox One's kinect and smartglass from mobile devices. While using kinect, zombies will actually be able to hear sounds from your own surroundings in order to detect your character - this can be taken advantage of when a player can make noise to distract an on-screen zombie however. Through the use of smartglass, a player can locate certain items or set waypoints for mission objectives. Exclusive missions are available for smartglass that will unlocks extra applications that will allow players to order airstrikes into the area or do other unique things such as creating flare to lure or distract zombies.
[edit]
Co-op Play Is Still There Too
Dead Rising 2 introduced co-op play in the form of an extra version of the main character that could enter the main game at any time in order to help out in the single player story. Dead Rising 3 has it's own exclusive co-op character that goes by the name of "Dick". One player can play as Nick and another player can join in as Dick and both players can freely explore the city of Los Perdidos without the need of keeping up with each other. This will help a lot for players that want to play at their own pace.
---
Last edited by
Berserker
on May 04, 15 1:32pm