Harry Potter and the Deathly Hallows: Part I
Main
Media
Information
Other
Meta
===Story=== Lord Voldemort is growing in power, and he soon plans to take over the entire wizarding world. Already taken over the Ministry of Magic and Hogwarts itself, He-Who-Must-Not-Be-Named and his Death Eaters are constantly on the lookout for Harry Potter, the most wanted man in the country. Harry and his friends Ron Weasley and Hermoine Granger must live life undercover, and accomplish the task Albus Dumbledore left them the previous year--find and destroy all the Horcruxes so Voldemort can be finished once and for all. Through much turmoil, bravery, and courage, can these heroes reach their goal?
Cast
Official URL
Official Website
Grayson
and 36 others watched Harry Potter and the Deathly Hallows: Part I
Grayson
and 48 others own Harry Potter and the Deathly Hallows: Part I
Legionare_23
had a good storyline loads of emotion overall good movie 9/10
HarryPotterandTheDeathlyHallowsPart1
Xenophilia
Dark Arcanine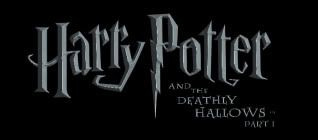 After ten years, the Harry Potter film series is nearly at an end. An end it would be...
Dark Arcanine
Jesus
added 32 new
screenshots