Background
Set after the original Force Unleashed Dark Side ending, the apprentice returns in another Force based game where he must assassinate Vader's and the Emperor's (?) mortal enemies.
Game Play
Game Play is centred around the apprentice using extravagant Force powers against enemies and creatures.
Features
Hardware Info
Currently being released for X-Box 360, Nintnedo Wii and the Playstation 3.
Editor's Note:
Just been announced!
Added on: December 16, 2009
Official URL
http://lucasarts.com/games/theforceunleashed2/game/index.html
LivioDR
and 9 others own Star Wars: The Force Unleashed II
anadense
and 4 others played Star Wars: The Force Unleashed II
samwise995
very cool, way better than the first. however it is very short and not enough new abilities are introduced. 8/10
StarWarsTheForceUnleashed2
PC
Dark Arcanine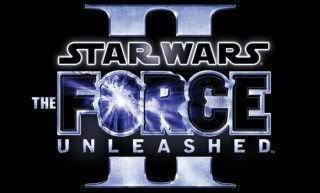 The latest in a long line of games and being a sequel, it's fair to say people have...
The NPD Group's leaner monthly sales breakdown for the North American gaming industry continues with their look... posted Nov 17, 10 7:52pm
CDS
So, a new Star Wars game is out. The Force Unleashed 2 on the Wii. I'm going to go...
Fluroclad
added 6 new
concept art
Dark Arcanine
Just too short!
StarWarsTheForceUnleashed2
samwise995
looks super super cool. i really really want it.
StarWarsTheForceUnleashed2