DarshD's
Assassin's Creed

Review
Assassin's Creed
THE GOOD:
Swordfight duels
Use of 'Hidden Blade'
Horse-riding
Graphics
Story
Music & Soundtrack
Assassin skills & Assassinations
Crowd system
Open-world

THE BAD:
Tasks get repetitive soon
NPCs say the same dialogues
No trophies
Bending system


SUMMARY:
Assassin's Creed 1 (PS3)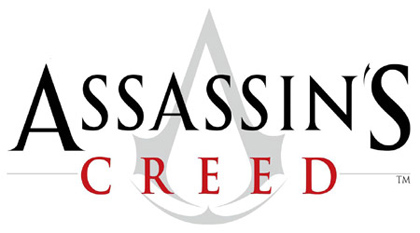 This is a unbiased & spoiler-free review of the PS3 game- 'Assassin's Creed'.This game is also available on Xbox360 & PC and to be honest, there is no difference in all the versions. All of them have great graphics (don't know about the PC), All of them have the same game content & At least PS3 & Xbox360 versions play similarly (again, don't know about the PC).This game is a 'open world', 'free roaming' or 'sand-box' type of third person action/adventure game.
Lot's of people bought this game, lot's of people praised this game & some people bashed this game for being 'repetitive'.
Don't who to believe? Can't decide whether you should buy this game or rent it?
-Don't worry, I am here to help you.I will point out the flaws & pros of Assassin's Creed.
Assassins required: Age 15/18 or older.
Yes, this game is 18+ like 'Assassin's Creed 2' .Some versions of this game are rated 15+ for some reason. So, parents should think carefully before letting their children play this. This game contains moderate violence but no swear words, no sexual content or no other frofanities.Thus, this is a perfect game for a player whose age is 15 or more. 15 rating is for- Mature theme of Assassins & assassinations, some (very little) blood is still visible, strong (not bad or dirty) language sometimes. The game also gives you option to turn off all of the blood graphic effects in this game.
Story of Altair (without spoilers) :

The story is very fast-paced in the beginning (first 3-4 levels) then the story becomes interesting & more sespenseful.The story contains many plot twists and major 'boss' battles. You'll be assassinating Kings,Knights & other many important people.Once in a while, you'll get training and will level up.Some people argue that story is bland in the middle part of the game, but be sure that the storyline is strong, challenging and you will be pleased after you complete this game.Still, after level 4 I felt like I am doing the same thing in the different location.Nevertheless this game is challenging.It's not frustrating but it's not a piece of cake either.That's why despite some repetition of tasks, the Assassinations & information gathering is pretty interesting and entertaining.
Sometimes, in the beginning you will not know what is going on. But, that is the part of this game.
You'll know more about story & characters ,in the later part of the game.

Something about the story:
* The game starts in a laboratory. And you are Desmond- an average person who is brought in a lab by a Scientist as a 'Research SUBJECT'.The scientist is researching on 'Assassins' & 'Templars'. Assassins are good guys while Templars are bad guys.
There is a MRI or CT scan type of machine called- 'ANIMUS'.
This machine let's the person to 'Live the memories' stored in your brain.Even if that means a memory as old as 1191 AD.
That's right, Desmond's past life or you can say- his ancestor's life.
It's 1191 AD and you are Altair.
Altair is Desmond's ancestor, a feared and the most skilled Assassin of the Creed.The 'Assassin's Creed' aims to kill all of the 'Templars' that exist on the Earth. Because, the 'Templars' wish to control, enslave & torture the whole mankind -mentally & physically. Templars are not any army or it's not any country, they are different important persons who are Kings by the outside and evil Templars inside. Throughout the story, you are tasked to Assassinate most of the main Templars who possess threat to 'Safety & Peace'.
As an Assassin, you are bold & powerful. Strong as a tiger & swift as an eagle.You must use all your skills, all your sources to bring down the Templars & find the culprit behind this evil conspiracy that threatens to harm the peace & safety of all the mankind.

You are gonna face many sinister faces, evil man disguised in a feel-good Kings.After you kill certain target, guards will be after you, bells ring & you gotta run to escape.Every time you kill a target, the mystery of this story deepens. Who are Templars? Who are you? What is your destiny? Will the peace & harmony return after all of your 'Templar' targets are killed? Are these men really evil or there is something else...?

Find all the answers in this game, 'Assassin's Creed'.


Prosidure of Assassination (Gameplay):

In Assassin's Creed, there is a meter called- "Synchronisation Bar" in place of health.It's part of the HUD(Heads-Up Dispay).This bar will regenerate automatically as long as you are anonymous (lost all the attention of the guards) and will increase when exposed (during a fight or a chase) but at a slower rate.And killing an innocent person (because 'Assassins' are good guys), felling from too great a height or getting hurt in combat will make this sync bar lose some portion of it.
This is an innovative health system.And is appropriate for this game.It gives us feel that we are actually inside that 'ANIMUS' machine and we are seeing the things that Desmond can see.

Chases & Abstergo (Social status) logo:

This is like the wanted level system for the Assassin's Creed. It's very innovative and never bothers you.This icon is on the top left of the screen where the sync bar is.It's part of the HUD(Heads-Up Dispay).
There are three modes of Status indicator:
a) Red - Exposed - Guards are after you!
b) Yellow - Unseen - Find a hiding spot and loss your attention! When you hide, this will flash blue meaning that your wanted level is vanishing.
c) White - Anonymous - Guards won't chase you! This is achieved by hiding and vanishing your wanted level.
This makes gameplay more like a Grand Theft Auto game.And it is done nicely.You'll have lot's of fun while you are running, climbing & horse riding while 1-20+ guards are after you! Yes, as much as 20 or more! There are various hiding spots like grass,People called 'Scholars',some baskets etc.
These hiding spots can feel repetitive later in the game. But they are not that bad.
When guards chase you, you can press a certain button to switch to the chase camera, it's more helpful than cool if you ask me.
Hey, this guy is Prince Of Persia!!:

In every part of this game are buildings, churches, castles, houses & many other wonderful structures. It would have been shame if it we weren't allowed to literally, 'climb' them.
The structures and the interiors are really artistic. While most of the game's world looks like a piece of art, very few buildings are enterable. But again, the game really never demanded any indoor action or assassinations.However, in 'Assassin's Creed 2', you can access most of the buildings which are ion-game (not all).
But, I wondered- "How come Assassin's need climbing buildings?". The answer is, yes, an Assassin needs to 'escape' after each & every 'Assassination'.That's why this great feature has been included.
Many people will not be surprised by this, because, this game is developed & published by the developer who created the famous - "Prince Of Persia" series.
Looks like 'Assassin's Creed series' can be described as 'open-world PoP', eh Ubisoft ? Ha ha, the most funniest & (maybe) realistic part. Every button out of the four right-side controller buttons are named after the body parts of the Ancestor (Altair).
For example-
'Triangle button' is called 'head button',
'Square button' is called 'Weapon Hand button;,
'Circle button' is called 'Empty Hand button'
&
'X button' is called 'Leg Button'.

Thankfully, 'Assassin's Creed 2' used these configuration too.And used it in most realistic to naughty interactive cut-scenes! You gotta play 'Assassin's Creed 2' to experience it.But for now, this is awesome too!

This is one innovative yet some-what annoying aspect of the game.
The great part is, when you press a certain button, you are changed into the high profile.Normally you are in a low profile.
'Profile' means how bold & socially acceptable your actions will be.
For example: On low profile, you bend. On high profile you run.
The annoying part is, when you are near guards, you must bend in the 'low profile' if you don't want those guards chasing you (Exposed). And however, bending makes you move slowly and it looks sluggish.
It's time consuming & very irritating to go past the guards with keeping slow movements.This makes things realistic & it's cool too. But sometimes may feel unnecessary.
Thankfully, this is fixed in 'Assassin's Creed 2'.
World of AC, Map,Collectibles & Cities:

Yeah, pressing a certain button opens the in-game map. It's as great as GTA IV or OBLIVION. Many features and mission details will be given on the map.
The world of Assassin's Creed is large, if not huge.But, don't worry, you can fast travel from one location to another if you want.Otherwise, you can explore the whole thing while you are on the horseback!
There are 3- 4 famous ancient cities (including Jerusalem & many more) which are bound together by 'The Kingdom'.You can explore them even when you are not doing missions.The cities are famous,vivid, fool of landmarks and are simply gorgeous.
You'll feel like the whole city is alive.They've created a living & breathing city with great A.I.(Artifial Intelligence). But to unlock more cities, however, you must progress into the story.
You can save citizens to earn some friends like Scholars & fighters who help you when guards are after you!
There are hidden in-game collectibles like - collecting flags, killing normal Templars. Finding these will take lot's of efforts & time.
So, those people who like to 100% their game will get months of entertaining gameplay from this game.

One of the great aspects of the gameplay is horse riding.The land is very gorgeous looking when you ride the horse. You can kill guards or other people while on the horse too.And you can bring a horse in a city and cause mayhem too!
The worst & most annoying aspect of the horse riding is when you are near guards, you must keep horse in the bend of 'low profile' if you don't want those guards chasing you (Exposed). And however, horses in these game walk like a tortoise when they are in bent in 'low profile'.It's time consuming & very irritating to go past the guards with a slow movements.This made me wonder, "Riding a horse on the normal speed is a violent act in AC's world?".
Really, this needed a fix. Otherwise, riding a horse is a blast!
Thankfully, Ubisoft corrected this in Assassin's Creed 2.

You have wide range of medieval weapons at your disposal.Like- Longsword,hidden blade,throwing knives, Short Knife etc.
Hidden blade instantly kills anyone who is not aware of it or you can use it as a tiny sword.This is most unique feature of Assassin's Creed series.And you must play AC games to experience the cool kill animations & fluidity-freedom of unique Assassin weapon- Hidden blade.
The realistic swordfight duels are like from the 'Lord Of The Rings','The Robinhood' or your other favourite classic movie which have knights & swords. Yes, they are really fun, super realistic & epic.You will block,counter,attack in a stylish way. You can block at the right time and Altair will perform a stylish kill with his sword or knife.
If the enemy is far away, you can throw a knife to kill him in one hit! In later part, swordfight duels get more challenging as the skill level of your enemies increase.Thus, this is probably the best part of this game besides, the Assassinations.
Investigation & Information gathering:

In this game, in order to assassinate a target, you have to gather some info about him. To do so, you have to- (a) Pickpocket a person who have an important letter or map, (b) Listen to the conversation between two important person, (c) Force a person to give information by beating him & (d) Do a service to the 'Assassin Informers' so that they will give the info to you.
It's interesting, realistic, strategic & full of fun to do for the first 3 or 4 levels.Then, however, it feels like we are doing the same thing again in a different location.Still, I don't mean this game is OVER repetitive.It's repetitive still as the story progresses, these tasks become more & more challenging.
But, skilled persons may feel this job repetitive after level 4 or later.And yeah, I too felt it was repetitive. But, it wasn't that bad.You can think about it as a chore of Assassins.Don't let it distract you from this wonderful game. Stick till the end, and you'll be surprised, believe me.
But main strong point of investigation is...

The cities and The Kingdom have viewpoints that can be reached by climbing tall buildings where the eagles circle.To fill in all the map details for an area, Altair must climb the viewpoint & press the head button.And your map will be updated with various useful info.Also, the detail & animation is awesome & realistic when you drop from one of these viewpoints!

As stated before, the Assassinations are different thing altogether.Thsese are like epic scenes from the legendary movies which has Kings & Knights.Make your way through crowd to reach your 'target'. Your every action has consequences & will decide whether the crowd will help you or hinder you! Camera switches from normal view to cinematic, sounds start to feel like a movie- yes it's the Assassination!

The graphics are very realistic, polished & the whole game looks like an interactive cinema.Really, no flaws about this part.All is perfect, Even 'Assassin's Creed 2' graphics are not as good as 'Assassin's Creed'.
Why? Because AC2 have more content (variety of gameplay, costumes, weapons, missions etc.) than AC1, that's why Ubisoft had to sacrifice graphics for sake of the gameplay.
Thus, this makes AC1 the best 'looking' (not best, no game can be best) AC game till date.
Sound,Music,Special effects:


Sounds add the tension, makes you feel like you are really into the action. Especially, after an Assassination.After some levels, you'll feel like the background music is getting looped, that's right. But this problem is solved in AC2 too.
Also, after a while, the citizens & other NPCs tend to say the same dialogue again and again.
This gets irritating sometimes, especially of guards & beggars.
Overall, a great effort by the game. If you like medieval movies/games & want to explore the whole world of the game and also if you like to 100% your games, then this game will entertain you for months.
If you are a casual player, then this will keep you hooked for at least 2 weeks or more. If you like the movies like 'Lord of the Rings','The Robinhood' or any other medieval movies/games, then you must buy this game.I bought this game for the same reason. The graphics, Swordfight duels, the story & sound are very very good.
But if you are unsure then you should rent this game and then go for the 'Assassin's Creed 2' but remember, this game is a must play.You'll get confused in AC2 if you don't play this.

* Scores=
Music: 4.7/5
Voice acting: 4/5
Gameplay: 3/5
Graphics: 4.9/5
Production Value: 4/5
On-line: N/A
Replay Value: If you like medieval or sand-box movies/games, then- 4.2/5
For casual players- 3.5/5. On the scale of 5, this game gets: 3.6/5
On the scale of 10, this game gets: 8/10
On the scale of 50, this game gets: 35/50
On the scale of 100%, this game gets: 77%
This is an excellent game which is worth a try.Because you will not find some gameplay elements in other game series & this game is essential if you want to know the story of Altair & AC2 can be really confusing if you never played this game first.
Don't let the critics,reviews or other bad things distract you from playing this wonderful game. Despite being little repetitive, this game is full of fun, the story is interesting & all things are very polished. Top-notch graphics and great swordfight duels is an awesome combination.
This is a title you should not pass on, especially if you are willing to play 'Assassin's Creed 2.
At least rent/borrow 'Assassin's Creed 1', believe me, you'll be pleased after completing it (if not 100% !!).
Really, if you want to play AC2, you really need to at least rent or borrow this game.
So, experience the magic of the game- 'Assassin's Creed'.Then head for a lot better & less repetitive Assassin's Creed 2!

Thanks for reading this review.I hope you found it useful.